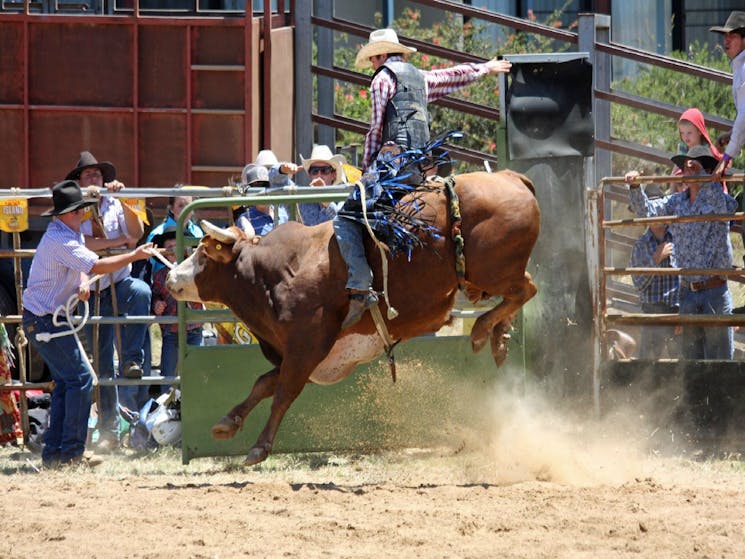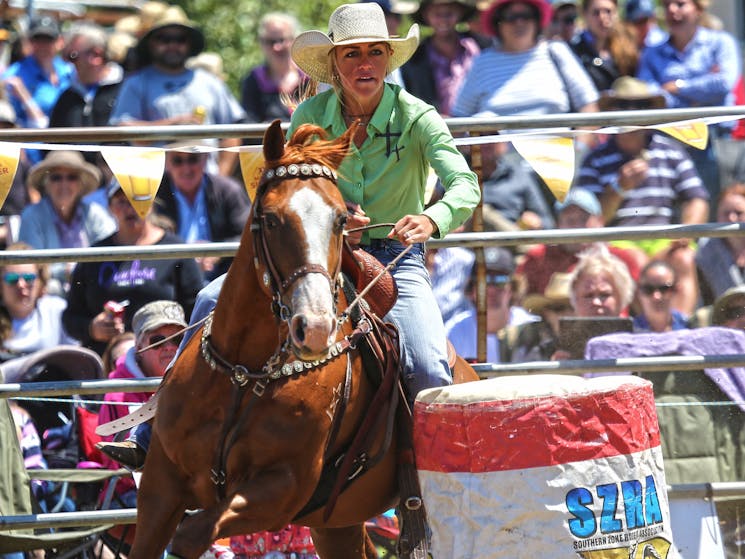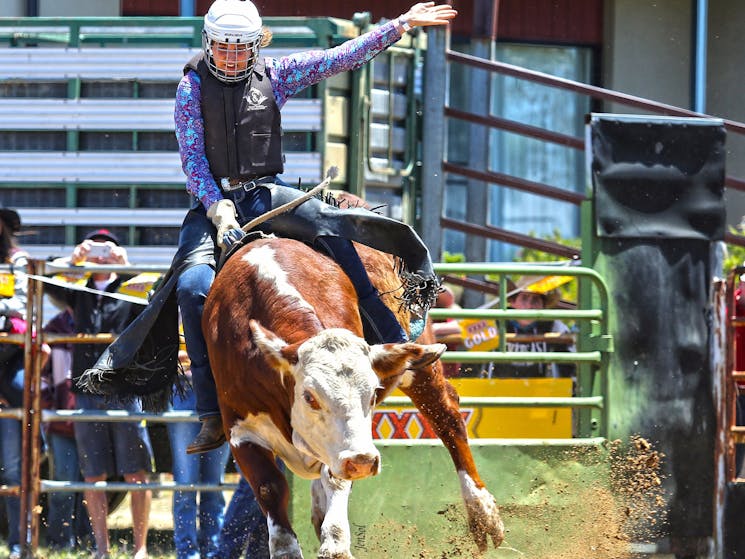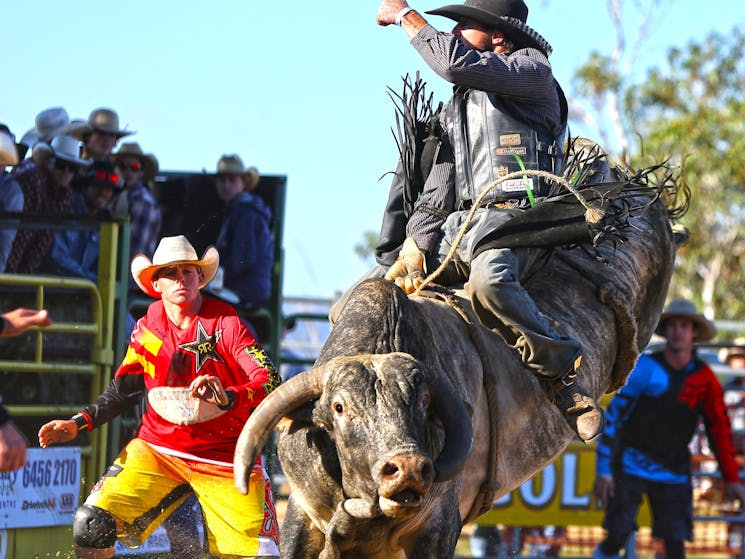 0

1

2

3

4

5

6

7

8
Jindabyne's Man From Snowy River Rodeo
Monday 28 December 2020
Overview
The annual Man From Snowy River Rodeo event has been running since 1943, originally in Old Jindabyne and now at John Connors Oval, Park Road, Jindabyne Sports Ground. Action includes Open and Novice…
The annual Man From Snowy River Rodeo event has been running since 1943, originally in Old Jindabyne and now at John Connors Oval, Park Road, Jindabyne Sports Ground.
Action includes Open and Novice Bulls, Saddle Bronc, Bareback Horses, Poley Buck Jump, Ladies Barrel Race, Junior Steer ride and Junior Barrel Races. There is also a Ladies Steer Ride for 18 years and over competitors - helmets and vests are required.
It's always a great day out for the family with side shows, food stalls, barbecue and bar facilities available.
To all those who attended the 2019 event a very big Thank You from the Committee for making the day a wonderful success. They invite you to attend again in 2020, bring your friends and make it another fantastic day and ensure the continuation of this long running Snowy Mountains event.
No alcohol will be allowed through the gates and no dogs permitted.