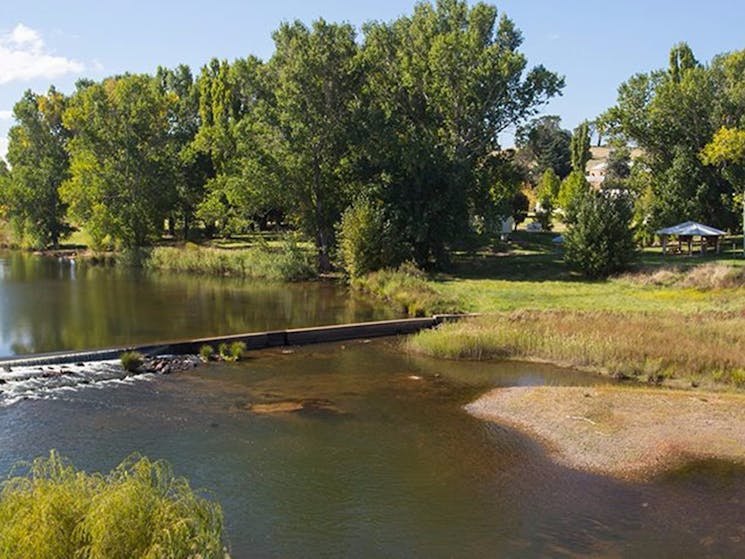 Dalgety Historic Town and River Walk
Overview
Enjoy peace and tranquillity while you learn about Dalgety's heritage and the Snowy River restoration on the Dalgety Historic Town and River Walk. The historic village of Dalgety is the only town…
Enjoy peace and tranquillity while you learn about Dalgety's heritage and the Snowy River restoration on the Dalgety Historic Town and River Walk.
The historic village of Dalgety is the only town in New South Wales left on the banks of the Snowy River and was once considered as a site for Australia's national capital, little has changed in this quiet little hamlet since the early twentieth century.
A map of the Heritage Trail can be obtained from Iona Gardens in Dalgety or the Cooma Visitors Centre.