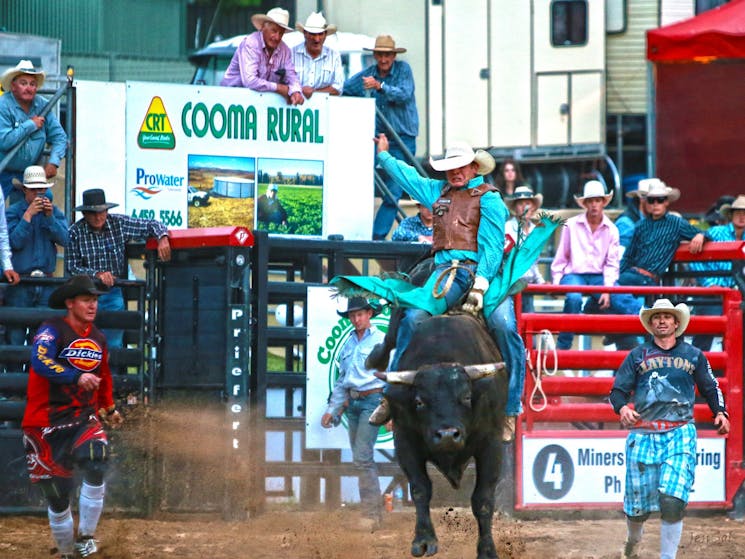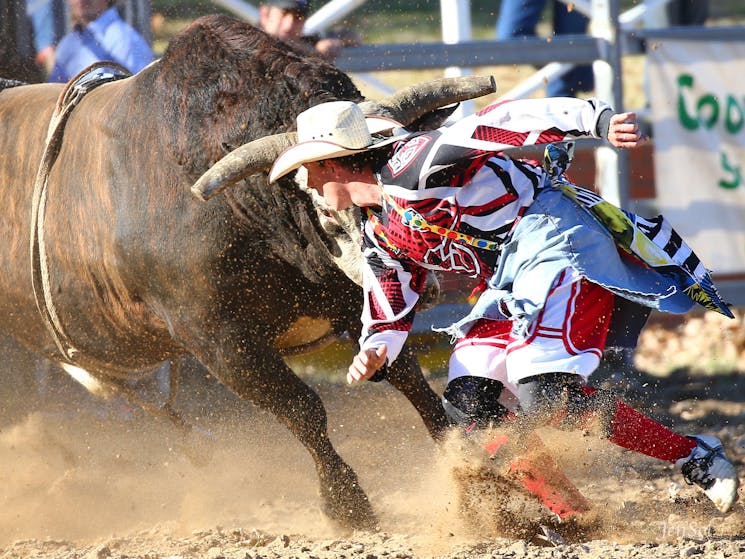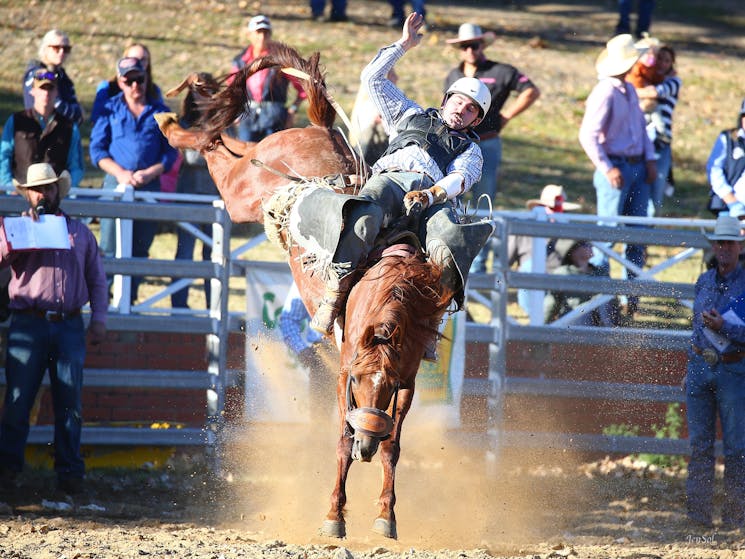 0

1

2

3
AgriWest Cooma Rodeo
Saturday 13 February 2021
Overview
Please Note: Due to the COVID-19 situation, this year's Cooma Rodeo has been postponed. The committee apologise for any inconvenience. The Cooma Rodeo is a long standing and well-loved event on…
Please Note: Due to the COVID-19 situation, this year's Cooma Rodeo has been postponed. The committee apologise for any inconvenience.
The Cooma Rodeo is a long standing and well-loved event on the social calendar of the Monaro region. The first Cooma Rodeo was over 100 years ago, possibly as a bet between two station workers and has grown into one of the most respected and entertaining rodeos.
There is a strong committee, working hard to ensure that the rodeo is a great event both for entrants and spectators.
Come to Cooma Showground to enjoy all the thrills and spills the Rodeo has to offer.