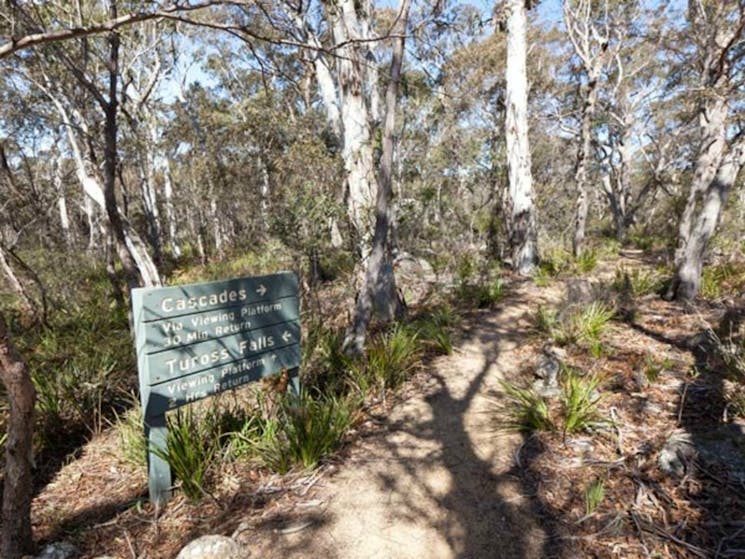 Cascades walking track and viewing platform
Overview
A short easy walk takes you to a viewing platform where you can watch the spectacular Tuross River tumble over boulders into a beautiful pool that makes for a gorgeous spot where you can swim, splash…
A short easy walk takes you to a viewing platform where you can watch the spectacular Tuross River tumble over boulders into a beautiful pool that makes for a gorgeous spot where you can swim, splash and cool down on a hot summer's day.
The pool is surrounded by a diverse range of plant life, from dwarf she-oaks and stunted mallee formed eucalypts on the dry ridge tops, to majestic white trunked ribbon gums on the river banks. Greater gliders can be spotlighted at night. You may also be lucky enough to see some of the larger owls such as the powerful owl and sooty owl, which depend on gliders for prey. There is also an abundance of other birds in the area.
This tranquil swimming hole has good gravel road access, as well as picnic facilities, making it a perfect spot for a day trip getaway.
**To keep visitors safe ALL camping in NSW national parks now requires a booking. For day visitors, please plan ahead and visit outside of peak periods (11am and 2pm). Check park alerts and visit COVID-19 updates for more information before visiting any park – www.nationalparks.nsw.gov.au **