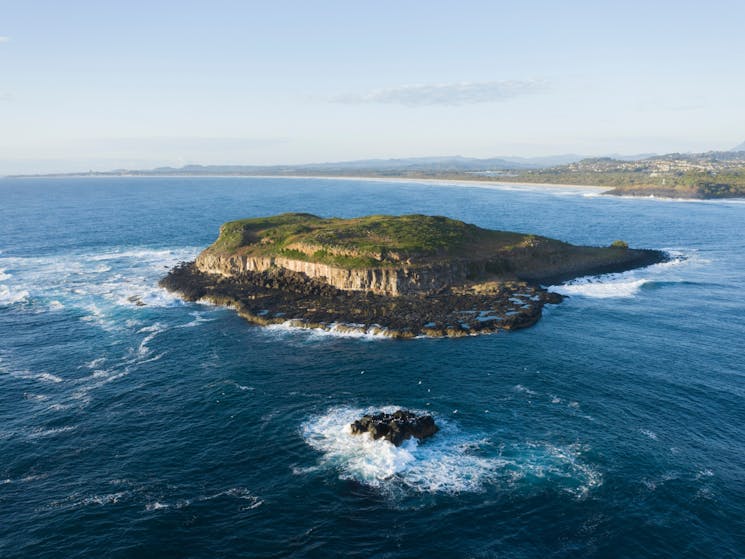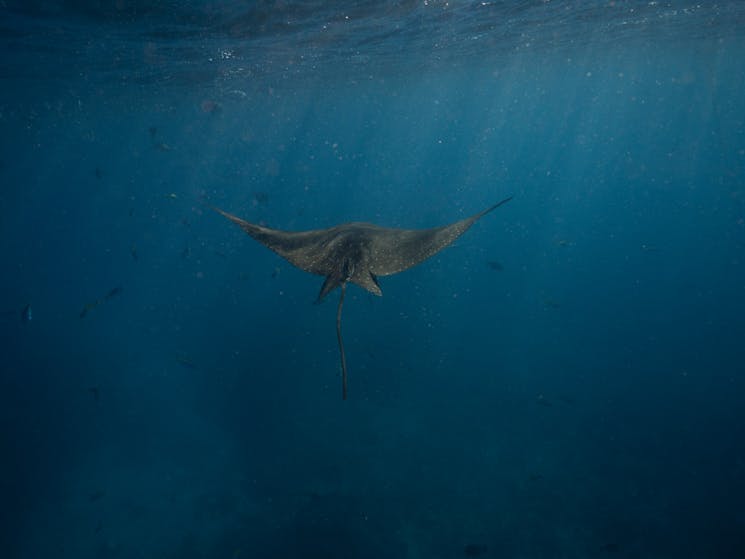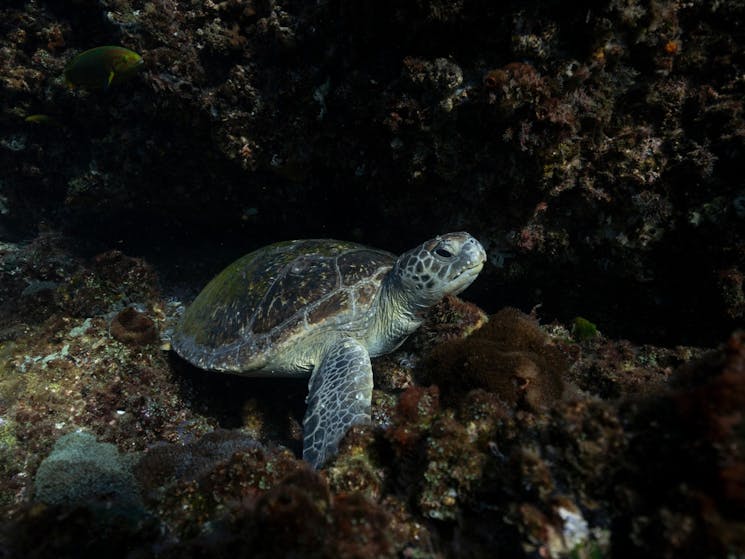 Cook Island Aquatic Reserve
Overview
Cook Island Aquatic Reserve (Jungarra Ngarrian) is located approximately 600 metres off shore from Fingal Head and approximately four kilometres south-east of the Tweed river mouth in northern NSW. …
Cook Island Aquatic Reserve (Jungarra Ngarrian) is located approximately 600 metres off shore from Fingal Head and approximately four kilometres south-east of the Tweed river mouth in northern NSW.
This aquatic reserve includes approximately 80 hectares of marine estate and is famous for its colony of green sea turtles waiting to share a swim with visitors all year around!
Cook Island is perfect for all level of experience with snorkelling tours able to access all of the island's marine life encounters, as well as diving options available.
Hard and soft corals cover the bottom in some areas, with boulders forming walls and caves descending to the sandy sea floor. A colourful and interesting mix of reef and pelagic fish call Cook Island home including pufferfish, groupers and clownfish (hi Nemo) just some of the common residents. Photographers will find plenty of photogenic subjects, with nudibranchs, stingrays, turtles, wobbegongs and even leopard sharks over summer.
Several threatened or protected species also occur in this marine reserve, including the giant Queensland grouper, black rockcod, goldspotted rockcod (formerly known as an estuary cod) and the grey nurse shark.
Read more
Read less
Does not cater for people with access needs.