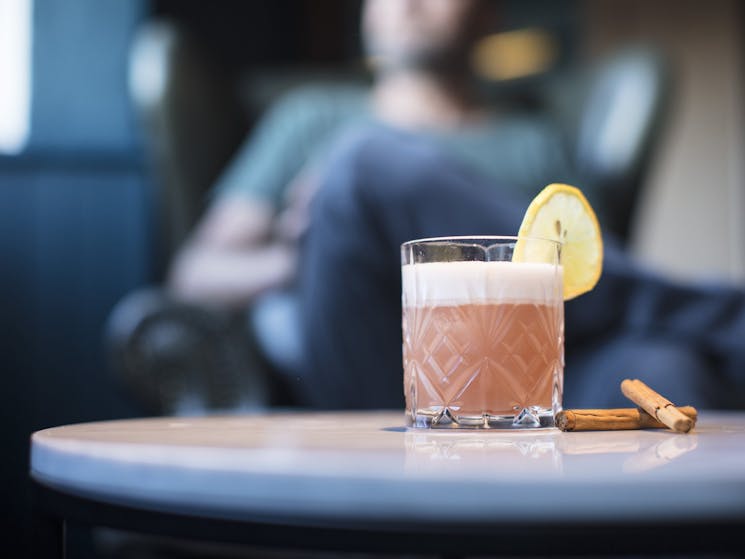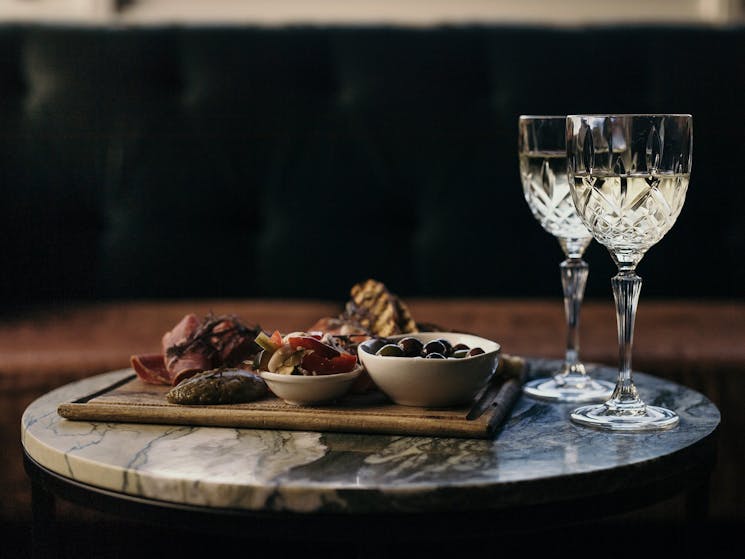 0

1

2

3

4

5
Moby's Bar
Overview
Nestled within the Hamtpons-chic haven that is The Anchorage Port Stephens, Moby's is a celebration of where the land meets the sea. Home to a selection of the world's finest whiskies, smartest…
Nestled within the Hamtpons-chic haven that is The Anchorage Port Stephens, Moby's is a celebration of where the land meets the sea. Home to a selection of the world's finest whiskies, smartest cocktails and wonderful wines, Moby's is where plush, rich velvets, deep soft leather, marble, mahoganies and the dark soothing colours of yesteryear combine with seaside charm.
Inspired by the great American novel Moby Dick written by Herman Melville in 1851 which described the chilling adventures of chasing a white whale around the bays and inlets, harbours and seas off the coast of the Hamptons, a popular seaside resort on the north eastern coast of the United States.
Escape to Moby's, open daily from mid afternoon and enjoy a quiet beverage as you reflect on your day, make plans for the next, or enjoy that special pre or post dinner celebration. Perhaps pair it with a platter of house cured salami, or locally inspired antipasti, or indulge in a dozen freshly shucked Sydney Rock Oysters from the pristine shores of Port Stephens.