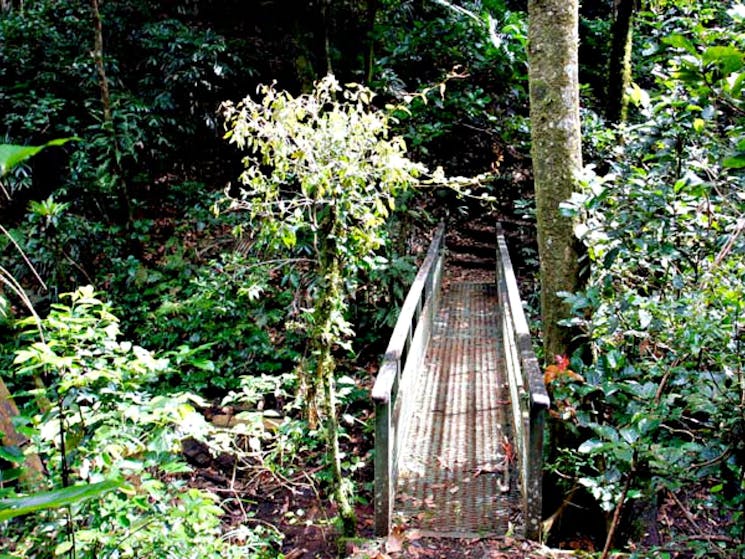 Culmaran Valley Track
Overview
Culmaran Valley track, near Kyogle, takes you through diverse World Heritage-listed rainforest ecosystems and offers scenic views from its lookouts. Starting at Cambridge Plateau picnic area,…
Culmaran Valley track, near Kyogle, takes you through diverse World Heritage-listed rainforest ecosystems and offers scenic views from its lookouts.
Starting at Cambridge Plateau picnic area, Culmaran Valley track descends steeply through towering tree trunks with broad leaves to a bridge over Culmaran Creek. This medium difficulty walk then climbs and skirts around the crest of the valley through world heritage subtropical rainforest, where 200 identified plant varieties dwell.
The scents, hues and scenery then change into the wonderful, moist, painter's palette of subtropical rainforest; jumbled tree roots, giant vines looping across water streaked tree branches and enormous thriving rainforest trees including strangler figs and yellow carabeens.
**To keep visitors safe ALL camping in NSW national parks now requires a booking. For day visitors, please plan ahead and visit outside of peak periods (11am and 2pm). Check park alerts and visit COVID-19 updates for more information before visiting any park – www.nationalparks.nsw.gov.au **