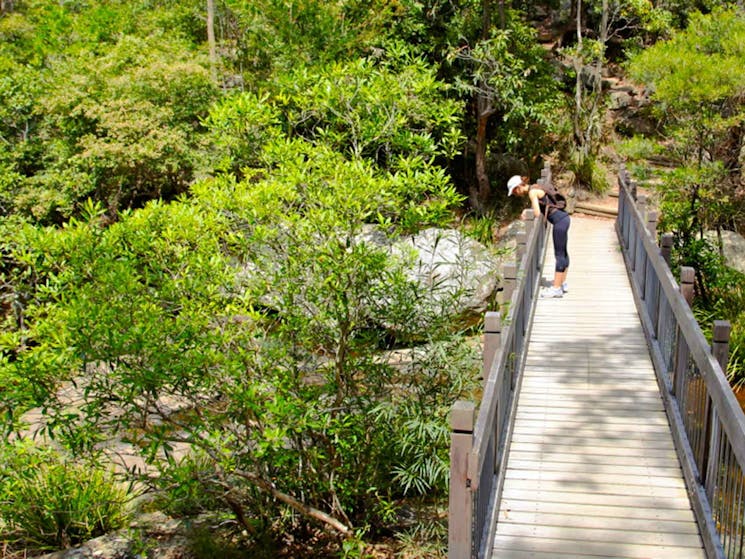 Yuelarbah Walking Track
Overview
Part of the Great North walk that stretches 250 kilometres from Newcastle to Sydney, the Yuelarbah walking track is one of the highlights of Glenrock State Conservation Area. Commencing at the…
Part of the Great North walk that stretches 250 kilometres from Newcastle to Sydney, the Yuelarbah walking track is one of the highlights of Glenrock State Conservation Area.
Commencing at the wheelchair accessible raised boardwalk, the scenic track leads you along Flaggy Creek, through wet gullies and coastal rainforest, and if that's not enough, you'll pass two waterfalls before finishing at Glenrock Beach.
About halfway along you'll find Leichhardt's lookout which offers excellent views over Glenrock Lagoon. It's a great option for a day walk, and be sure you take a picnic lunch with you; there are a few great spots to stop for a break along the walk, including the picnic area at Flaggy Creek and the beach or headlands of Glenrock Beach.
**To keep visitors safe ALL camping in NSW national parks now requires a booking. For day visitors, please plan ahead and visit outside of peak periods (11am and 2pm). Check park alerts and visit COVID-19 updates for more information before visiting any park – www.nationalparks.nsw.gov.au **