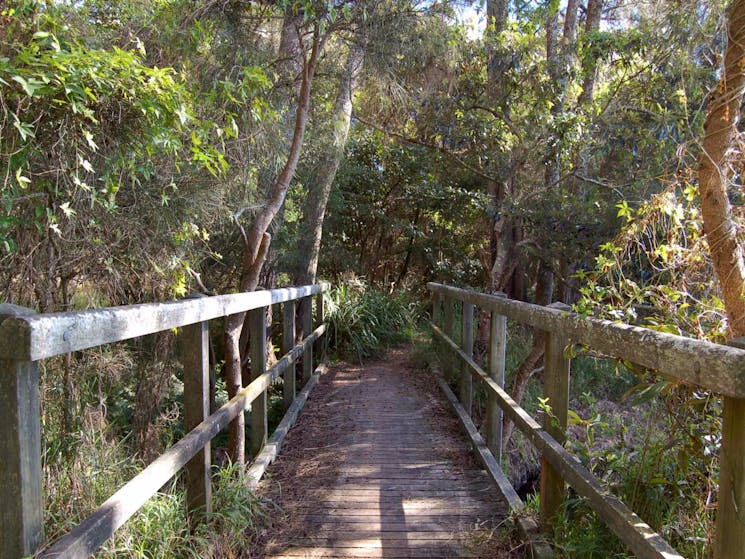 Awaba Bay Foreshore Walk
Overview
Discover why the locals love living here and take Awaba Bay Foreshore walk. Listen to the birds first thing in the morning, enjoy the views of the sparkling lake, and feel the cool breeze off the…
Discover why the locals love living here and take Awaba Bay Foreshore walk. Listen to the birds first thing in the morning, enjoy the views of the sparkling lake, and feel the cool breeze off the water on a warm day.
You'll hear the call of frogs and the laughter of kookaburras, and see lorikeets and sea eagles above the tree tops – don't forget your binoculars for birdwatching. As you walk along the shore, perhaps you'll be lucky enough to spot the beautiful dolphins and green sea turtles that call Lake Macquarie home.
Diverse habitats make this an interesting and varied walk; you'll pass a swamp complex between Alexanders picnic area and Hepplewhites Shack, as well as tall open forest and the grassy areas of the picnic sites. Take the time to stop at one of these and enjoy the peace of this beautiful place, so special to locals and visitors alike.
**To keep visitors safe ALL camping in NSW national parks now requires a booking. For day visitors, please plan ahead and visit outside of peak periods (11am and 2pm). Check park alerts and visit COVID-19 updates for more information before visiting any park – www.nationalparks.nsw.gov.au **