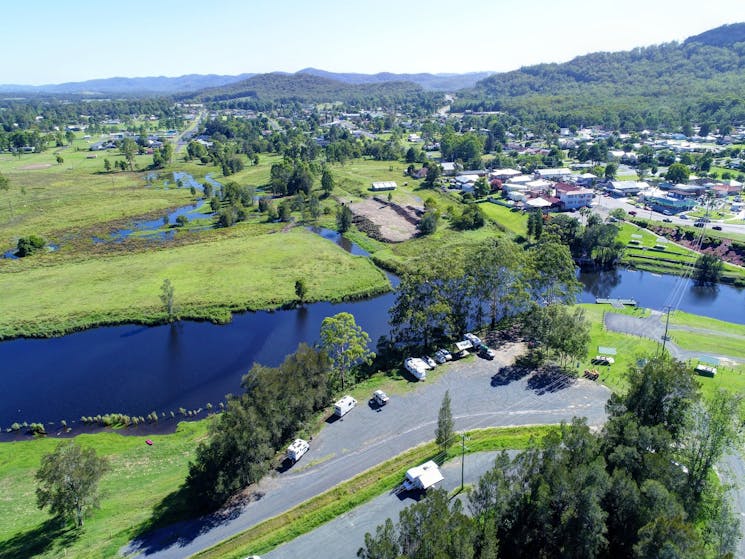 Myall River
Overview
The Myall River is one of several beautiful rivers born in the hinterland of the Barrington Coast. As their crystal clear waters tumble from the rugged peaks, they breathe life into the land; for…
The Myall River is one of several beautiful rivers born in the hinterland of the Barrington Coast. As their crystal clear waters tumble from the rugged peaks, they breathe life into the land; for this is the Barrington Coast - a place where the leaves touch the waters from the mountains to the sea.
The Myall River is renowned for its calm scenic beauty that's perfect for boating, paddle boarding, kayaking, fishing, swimming and scenic cruises.
It's formed in the Kyle Range near Stroud, flows south-eastwards for 92 kilometres and descends 355 metres before joining the bay of Port Stephens at Hawks Nest.
After flowing past the town of Bulahdelah, the Myall River enters Bombah Boadwater which is the most southern lake of the three Ramsar-protected Myall Lakes within the Myall Lakes National Park.
Between the towns of Tea Gardens and Hawks Nest, the Myall River is crossed by the famous Singing Bridge, whose railing play mournful sounds during strong winds, acting as a wind harp