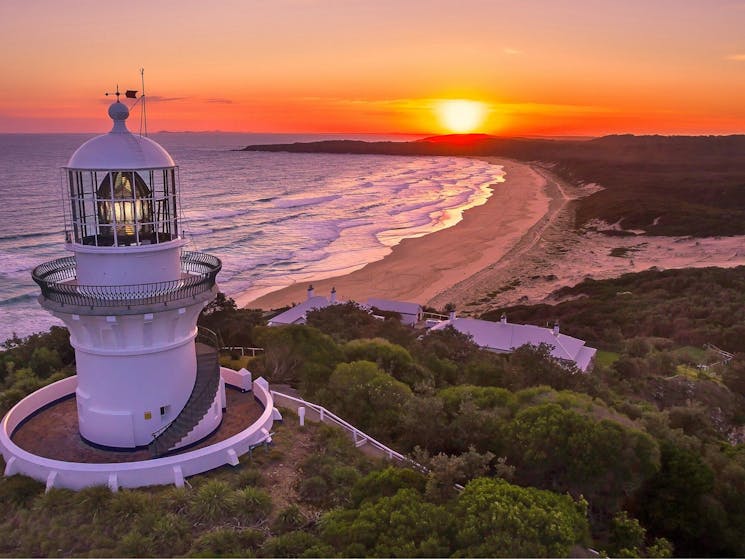 Seal Rocks
Overview
Seal Rocks is a quintessential Barrington Coast isolated seaside village. It's famous for the beautiful lighthouse overlooking wild and remote beaches. Visitors are drawn year-round to Seal Rocks…
Seal Rocks is a quintessential Barrington Coast isolated seaside village. It's famous for the beautiful lighthouse overlooking wild and remote beaches.
Visitors are drawn year-round to Seal Rocks for unspoilt surfing beaches, snorkelling and diving, idyllic picnic areas and nearby Myall Lakes National Park. The walk to the lighthouse takes you through coastal forest up to the headland for views that will never be forgotten. You can even book accommodation in the heritage Seal Rocks Lighthouse Cottages.
Seal Rocks lighthouse is an active lighthouse located on Sugarloaf Point and overlooks an unspoilt beach and the group of offshore rocky outcrops which give the area its name. It was built 1874-75 and is one of only two lighthouse towers in Australia with an external stairway. It still uses the original main light which consists of a 16-sided catadioptric system of lenses and curved mirrors.
Read more
Read less