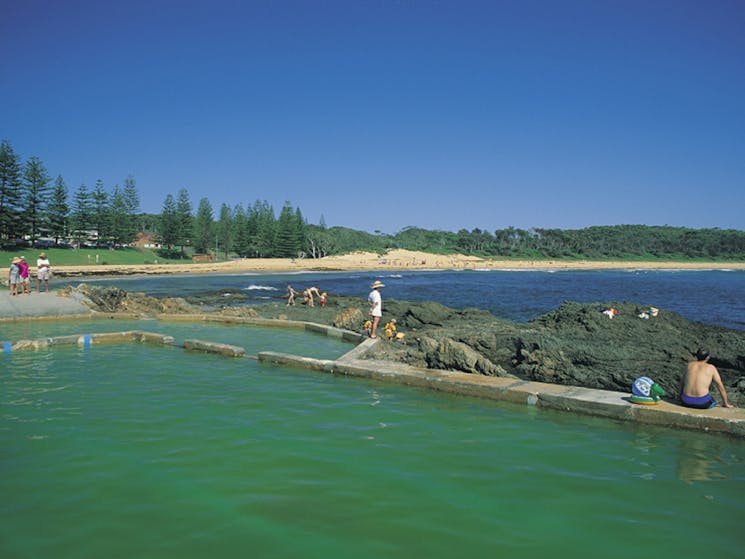 Hallidays Point
Overview
The coastal area of Hallidays Point is located Midway between Taree and Forster and includes Black Head, Diamond Beach, Red Head and Tallwoods Village. Black Head Beach is a multi-award winning…
The coastal area of Hallidays Point is located Midway between Taree and Forster and includes Black Head, Diamond Beach, Red Head and Tallwoods Village.
Black Head Beach is a multi-award winning beach under the Keep Australia Beautiful Program. Patrolled during summer, it is regarded as one of the best swimming beaches in the Manning Valley. It features shady Norfolk Island Pines (planted in the 1920s and the 1940s), an ocean pool, excellent fishing opportunities, picnic areas and barbecues.
Meander along the rainforest walk which encompasses striking coastal landforms and rare tracts of littoral rainforest. The walk takes in both Black Head and Red Head.
With exclusive resorts fringing its beaches (at Diamond Beach), the area is fast becoming recognised as a lifestyle paradise. The luxury development at Tallwoods features a championship golf course surrounded by spectacular housing.
Read more
Read less