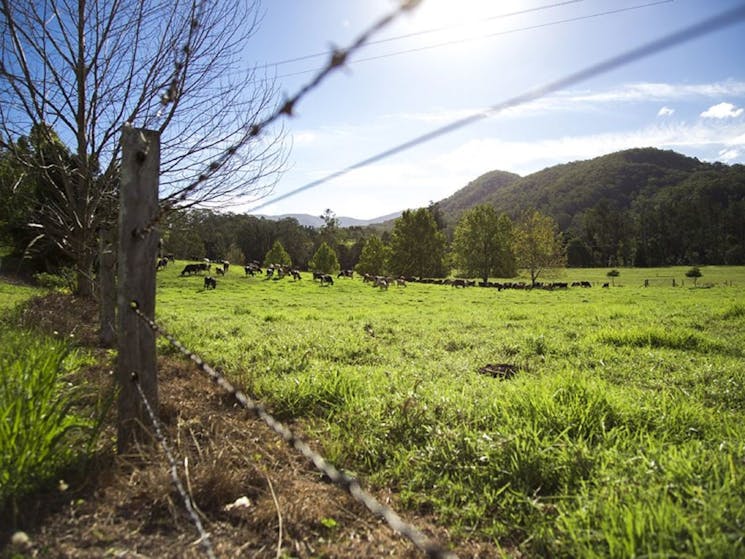 0

1

2

3
Nana Glen
Overview
Enjoy a pleasant countryside drive to the village of Nana Glen. Its name is derived from the Aboriginal name for the two-tailed lizard, a rare and mysterious reptile once sighted there. The Two…
Enjoy a pleasant countryside drive to the village of Nana Glen. Its name is derived from the Aboriginal name for the two-tailed lizard, a rare and mysterious reptile once sighted there.
The Two Tails Winery in Nana Glen has aptly named its drop 'Two Tails' wine. The winery offers free tastings and sells15 different wines plus specialty giftware and beautiful local food at their Velvets restaurant. Stop at the Idle In Cafe for the best coffee and home baked scones in town. Enjoy a coffee or lunch while listening to the birds or browse the shop with locally made gifts.
Nana Glen has a public swimming pool, which was opened in 2007 by actor Russell Crowe, who owns a sprawling property in the village and helped fund the pool.
The Orara Valley and Upper Orara Valley are home to a variety of guesthouses and bed and breakfasts for a quiet and relaxing country getaway.