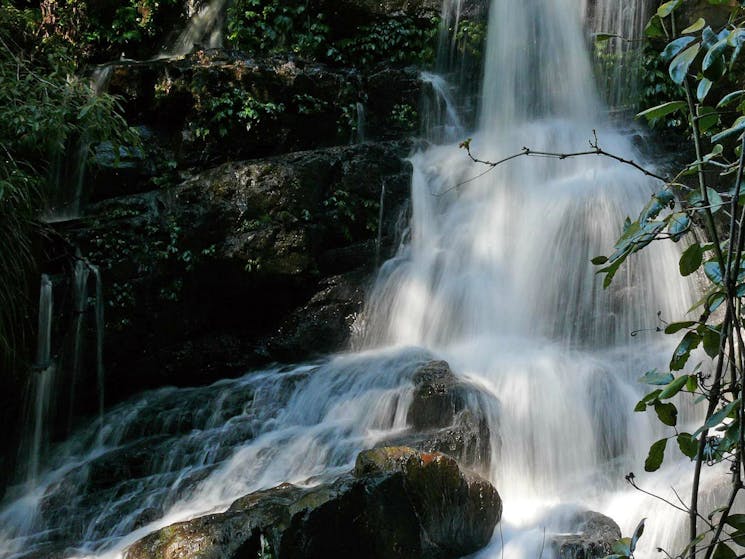 Bangalore Falls Walking Track
Overview
Bangalore Falls is a must-see destination within Bindarri National Park. These spectacular waterfalls are easily accessible, yet in a beautiful, remote location. It's an easy 500 metre walk from the…
Bangalore Falls is a must-see destination within Bindarri National Park. These spectacular waterfalls are easily accessible, yet in a beautiful, remote location.
It's an easy 500 metre walk from the car park, and the views are outstanding all year round. Admire the views of the cascading waters and snatch glances into the Bangalore Gorge from the lookout.
Wander back to the picnic area along the easy walking track. This short walk takes you past awe-inspiring grand trees that escaped the former logging activities in the park.
Relax and enjoy a peaceful picnic under the trees, with the sound of the waterfalls in the distance. Look out for lyrebirds and, if you're a keen birdwatcher, you might recognise the distinctive 'wom-poo' call of the wompoo fruit-dove.
Read more
Read less
Does not cater for people with access needs.