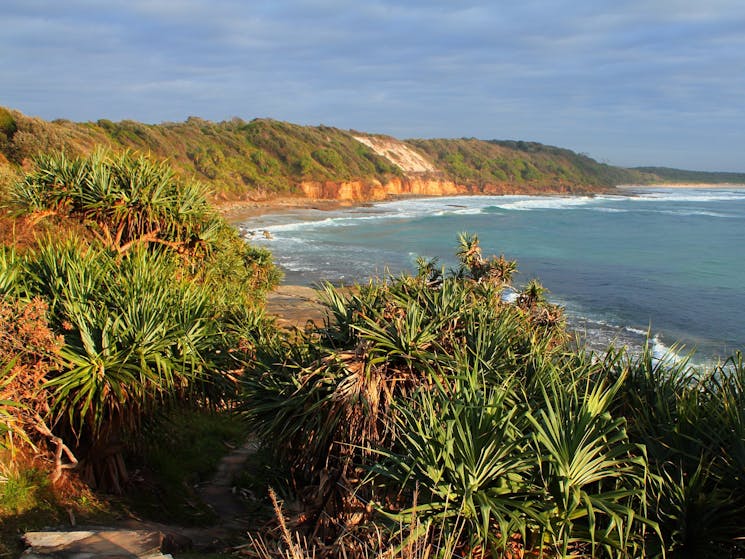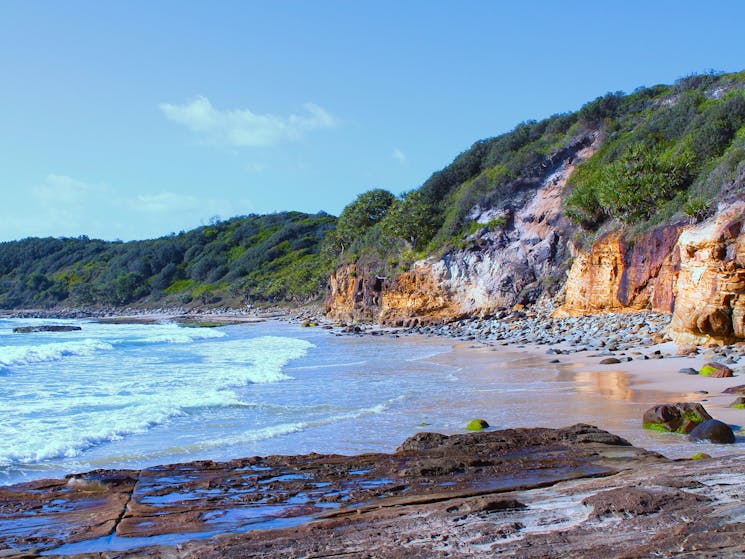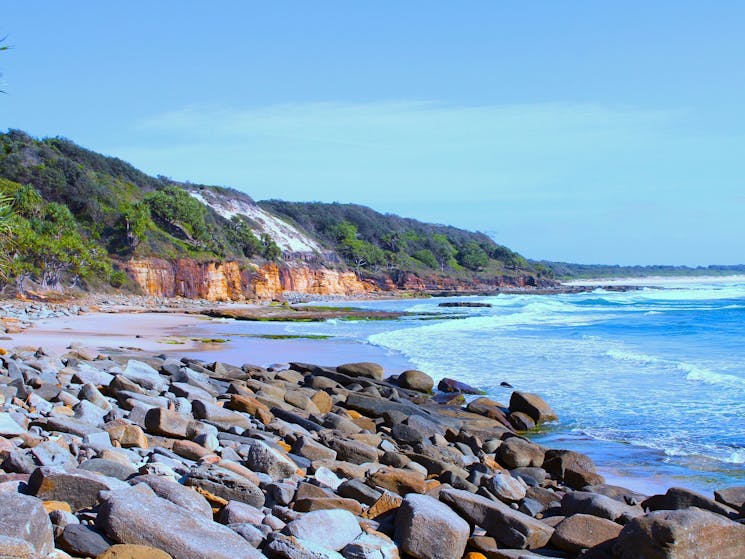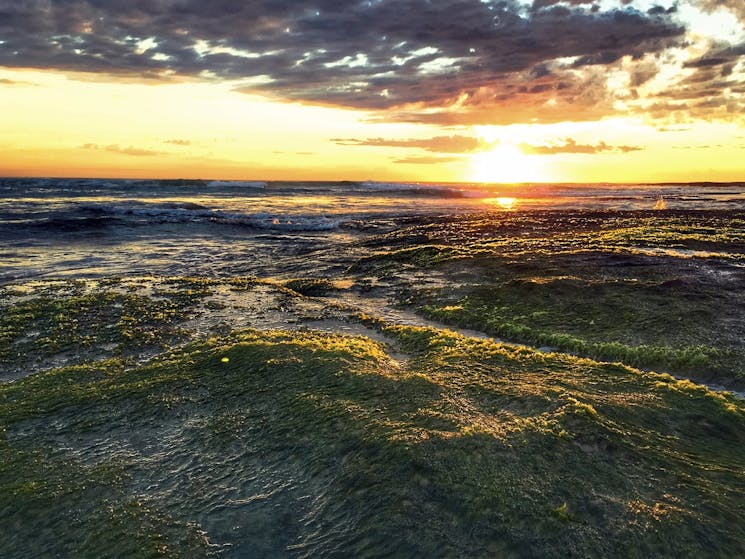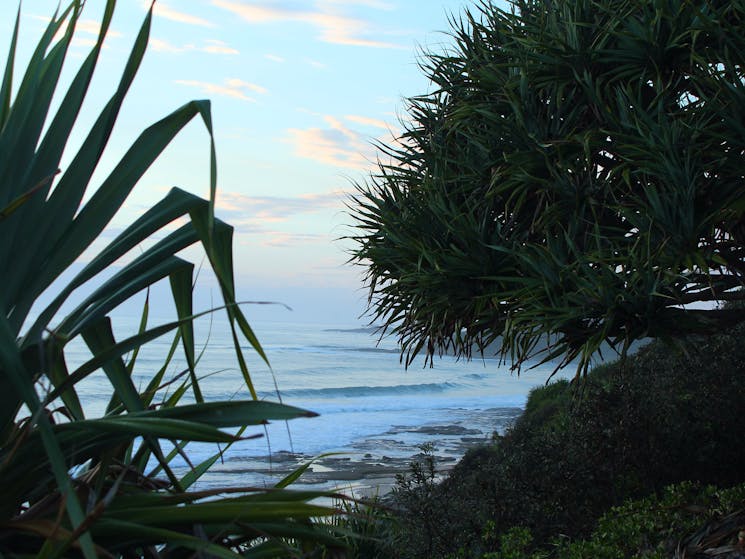 0

1

2

3

4
Miners Beach
Overview
Accessed via the north-facing steps from the Green Point carpark, this is a rock-strewn cove that's little but cliffs and backwash at high tide, and a few patches of sand at low. It's not without a…
Accessed via the north-facing steps from the Green Point carpark, this is a rock-strewn cove that's little but cliffs and backwash at high tide, and a few patches of sand at low.
It's not without a certain charm though, possibly due to how quiet it generally is, the beautiful stonework on the steps leading down to the beach, the colours and patterns on the low sandstone cliffs, the aesthetics of the rocks on the northern (Miners) end and the southern flank of boulders connecting it all with Green Point.
Beware extremely slippery and unstable rocks, particularly at high tide.
Rips aplenty in this complex little bay make swimming a risky proposition, and waves of an extremely fickle nature have earned it the nickname "Seinfelds" among local surfers, as it's only ever good for half an hour.
The Green Point car park has no showers or toilets – the closest amenities are at Spooky Beach Carpark.