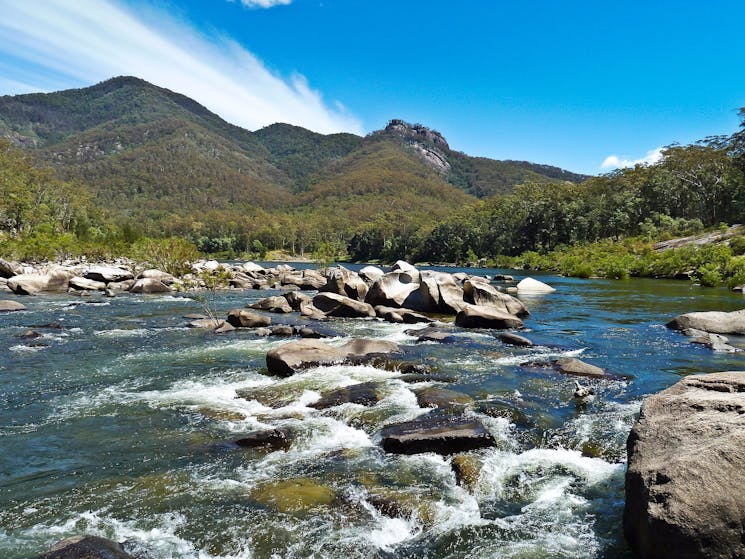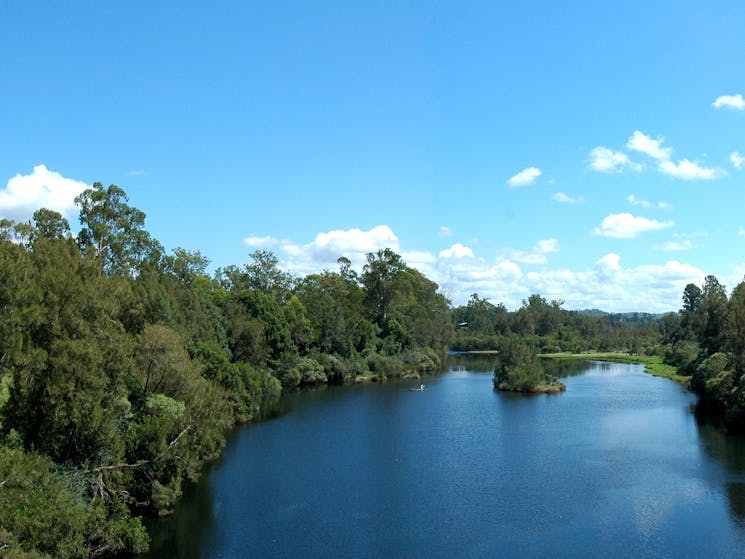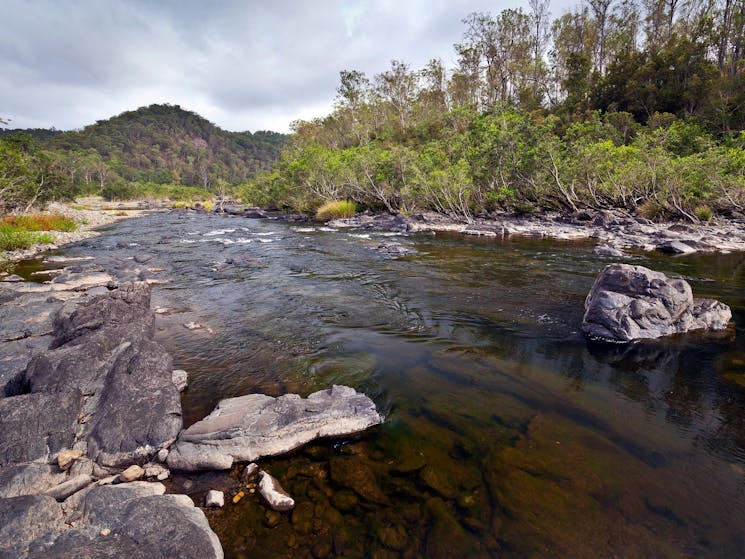 Nymboida
Overview
For something a bit special. The small town of Nymboida is the first township along the Clarence Canoe and Kayak Trail which happens to be the longest whitewater trail in Australia. Not only can you…
For something a bit special. The small town of Nymboida is the first township along the Clarence Canoe and Kayak Trail which happens to be the longest whitewater trail in Australia.
Not only can you paddle this magnificent region but you might be in luck with a bit of platypus spotting. Though success isn't guaranteed, they can't resist suggesting that seeing the almost mythical platypus in the wild is a pretty cool life ambition, and one that the Clarence Valley will allow you to tick off your list. Nymboida is the place to go and – around dawn and dusk – be very very quiet.
Located 40 kilometres southwest of Grafton, Nymboida is blessed with stunning mountain bush, magnificent waterways and an abundance of wildlife, including endangered species.
The town sits near the Nymboida River and Goolang Creek, which hosts canoe centre and campgrounds. Surrounded by beautiful countryside, the area was opened up as an access link between Armidale and the Clarence district.
Nymboida has been recognised in the past for its hydroelectric power station which pumps water from Nymboida River and releases it into Goolang Creek.
A beautiful day trip for canoeing or picnicking, put Nymboida on the list!
Read more
Read less