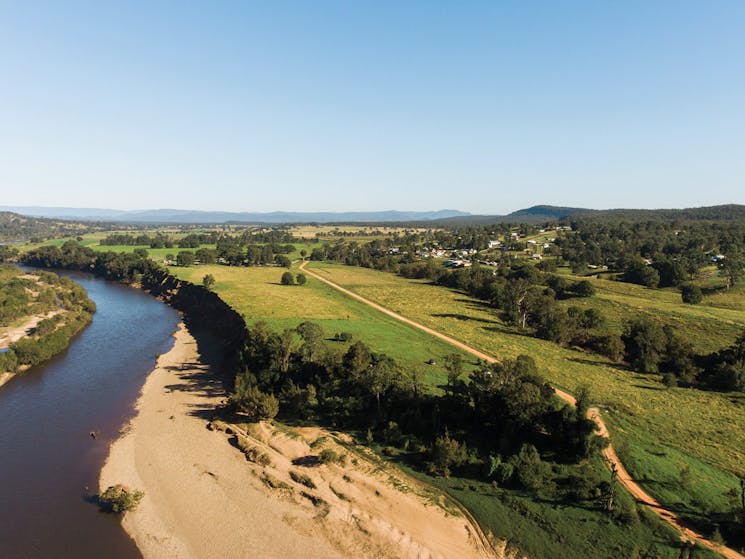 Copmanhurst
Overview
Copmanhurst's more than a place to stop for lunch, it's a fulfilling destination in itself, as evidenced by its growing popularity with campers. Located upriver from Grafton, Copmanhurst is a…
Copmanhurst's more than a place to stop for lunch, it's a fulfilling destination in itself, as evidenced by its growing popularity with campers.
Located upriver from Grafton, Copmanhurst is a historic riverside village. The close-knit family community boasts a skate park, sensory garden, pub, war memorial hall and saddlery museum.
If you're a fan of "bare basics" camping, Copmanhurst has you covered! The Recreation Reserve has sites available that are cheap as chips, and the Primitive Camping Reserve just up from the river is free for self-contained campers.
For adventure seekers and explorers, there are plenty of canoeing and kayaking options up this way. It's also the last stop on the famous Clarence Valley Canoe and Kayak Trail! (Seek local advice to avoid paddling in sections of the river unsuitable for your skill level.)
Bring the fishing rods and throw in a line –Copmanhurst is a great spot for keen anglers! Bass are a popular find in the area in the warmer months, with a catch and release program in place.
Read more
Read less