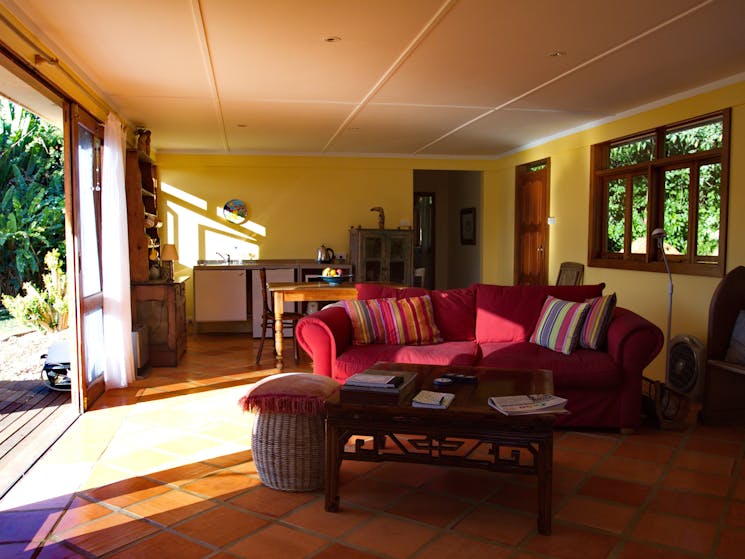 Alfie's
Overview
Alfie's is a delightful one bedroom cottage set in a pretty spot down a leafy lane in Coorabell. Set on a 10-acre property well away from the main house, it is peaceful and private and enjoys a…
Alfie's is a delightful one bedroom cottage set in a pretty spot down a leafy lane in Coorabell. Set on a 10-acre property well away from the main house, it is peaceful and private and enjoys a lovely view over the garden to the tree-studded valley beyond.
Enjoy a glass of wine watching a beautiful sunset from your private deck.
Snuggle up on the big red comfortable sofa and enjoy listening to music or watching a DVD... or simply gaze out at the view.
Alfie's is equipped with a small kitchenette and a barbecue. Linen and towels are provided, as are some pantry essentials.
Your small canine companion is welcome to join you!