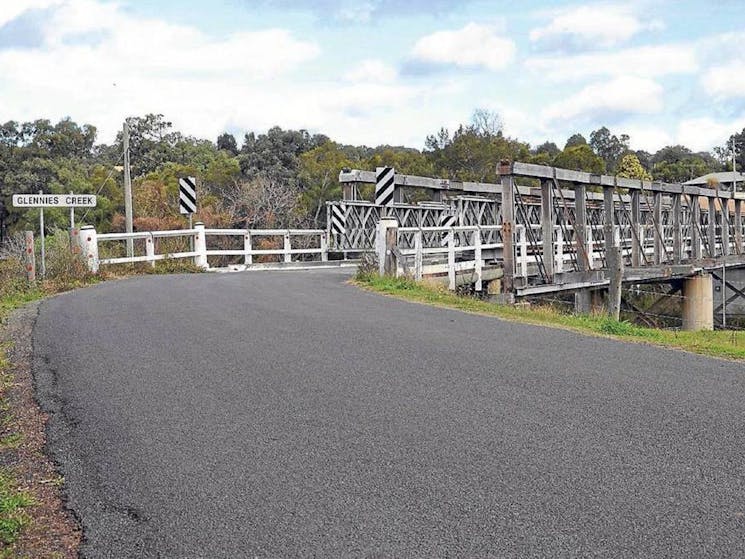 Middle Falbrook Bridge over Glennies Creek
Overview
Completed in 1904, the Middle Falbrook bridge is a timber truss road bridge, and has strong associations with the expansion of the road network and economic activity throughout NSW, and Ernest…
Completed in 1904, the Middle Falbrook bridge is a timber truss road bridge, and has strong associations with the expansion of the road network and economic activity throughout NSW, and Ernest DeBurgh, the designer of this type of truss.
DeBurgh trusses were significant technical improvements over their predecessors. The Middle Falbrook bridge has piers made from Monier pipes filled with concrete, which is representative of the emerging concrete technology in bridge construction.
Middle Falbrook Bridge is located in the Hunter region, which has 15 historic bridges each constructed before 1905, and it gains heritage significance from its proximity to the high concentration of other historic bridges in the area. In 1998 there were 10 surviving DeBurgh trusses in NSW of the 20 built.
Bridges are not just functional, they can also be scenic and engineering attractions. Spare a few minutes to admire Middle Falbrook Bridge over Glennies Creek.