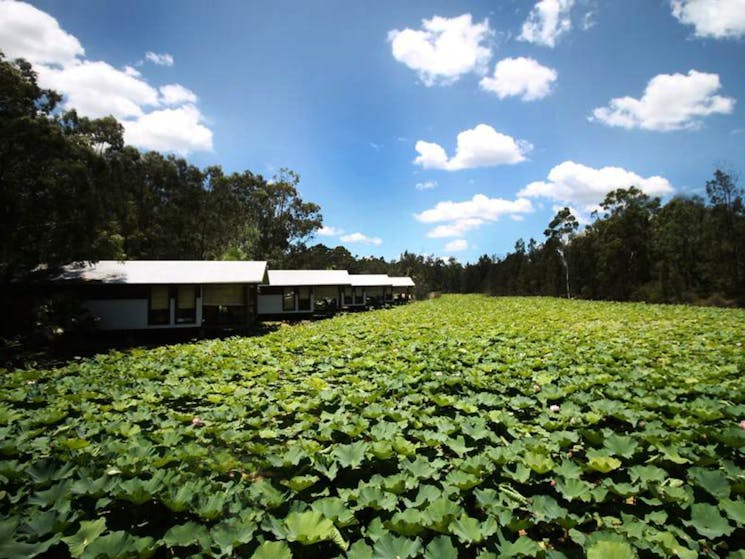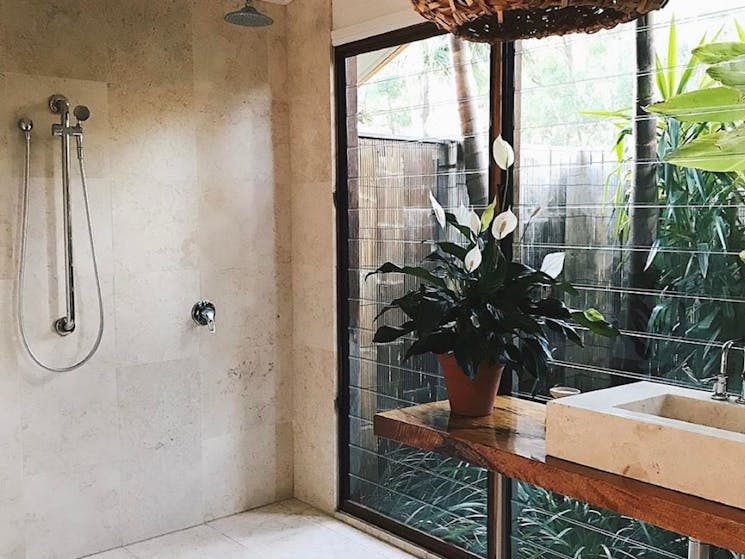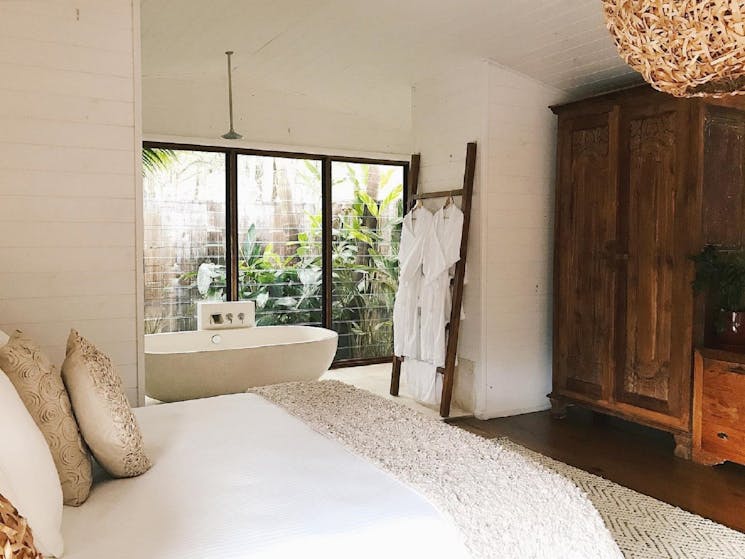 0

1

2
The Boathouses at Leaves and Fishes
Overview
The Boathouses at Leaves and Fishes continue their approach of fresh, smart and simple, offering boutique, private accommodation, perfect for a couples retreat to the Hunter Valley. Positioned over…
The Boathouses at Leaves and Fishes continue their approach of fresh, smart and simple, offering boutique, private accommodation, perfect for a couples retreat to the Hunter Valley.
Positioned over a pond that's filled with lotus during the warm months, the boathouses allow visitors to truly relax and escape with solid stone baths, double showers, marble bathrooms and a private deck over the water.
Four stand-alone boathouses with open-plan king suite and bathroom, private deck and lush garden. Modern amenities make your trip comfortable and enjoyable and positioned just off the M15 Hunter Expressway and a stone's throw from boutique and bigger vineyards alike make it the perfect place to enjoy the best of wine country.