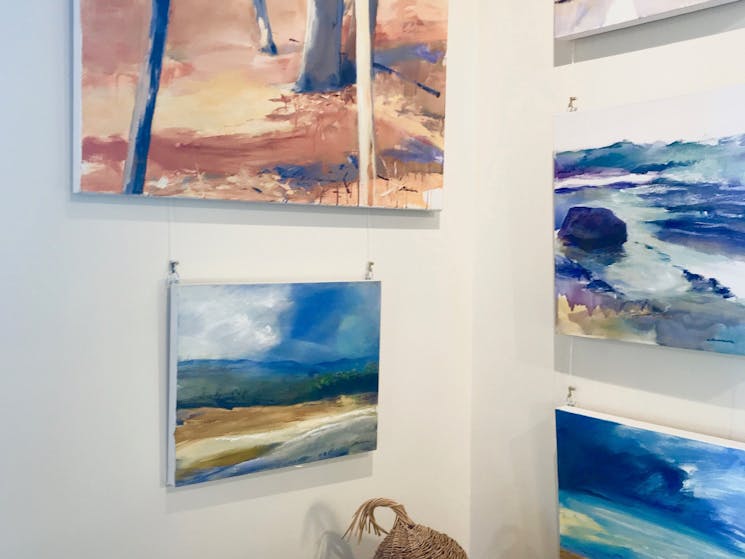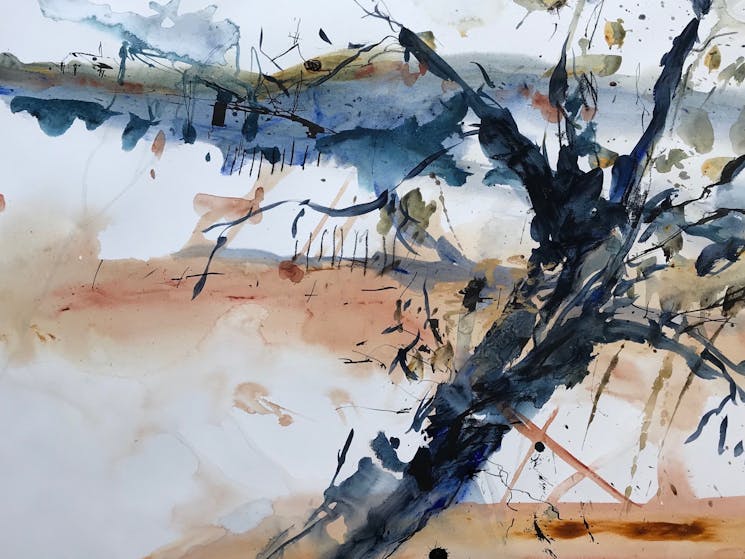 0

1

2

3
Sandra Blackburne Art Studio and Gallery
Overview
Welcome to the Sandra Blackburne Art Studio and Gallery in Pokolbin in the Hunter Valley. She has 30 years experience working in Sydney as a professional artist and designer. Furthermore, in the…
Welcome to the Sandra Blackburne Art Studio and Gallery in Pokolbin in the Hunter Valley.
She has 30 years experience working in Sydney as a professional artist and designer. Furthermore, in the past 5 years she has also been the resident artist at me Artspace in St Leonard's.
Exhibitions that she has participated in include Hunters Hill Art Show, Northern Beaches, Korean Art Exhibition. She has also had  major solo exhibitions throughout Sydney, including The Incinerator Art Space and Dank Street Galleries.
Her work explores the textures and layers of the Australian landscape. As a landscape artist, she sees the world in terms of painterly images. She's drawn towards isolated places and wild spaces.  The feeling of place - the effects of light, shapes and colour in nature are what she loves to paint.
She works in oils and drawings on paper which can can be seen at the studio (by appointment only). She is also represented at The Watershed Gallery in Pokolbin.