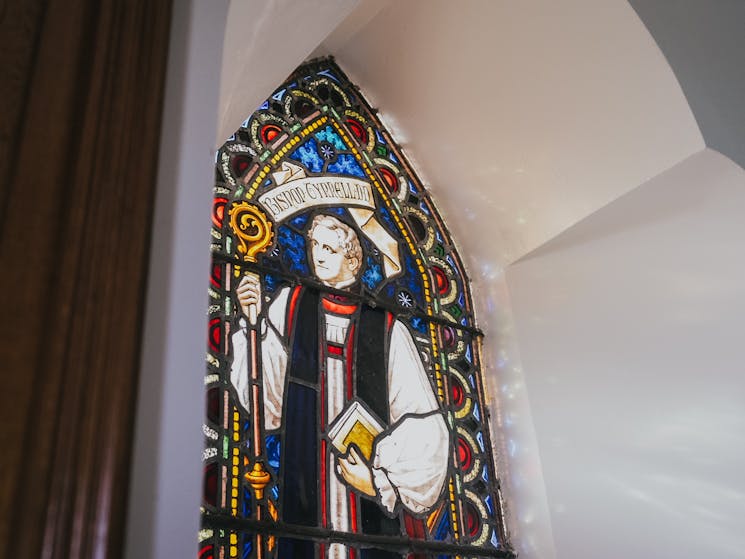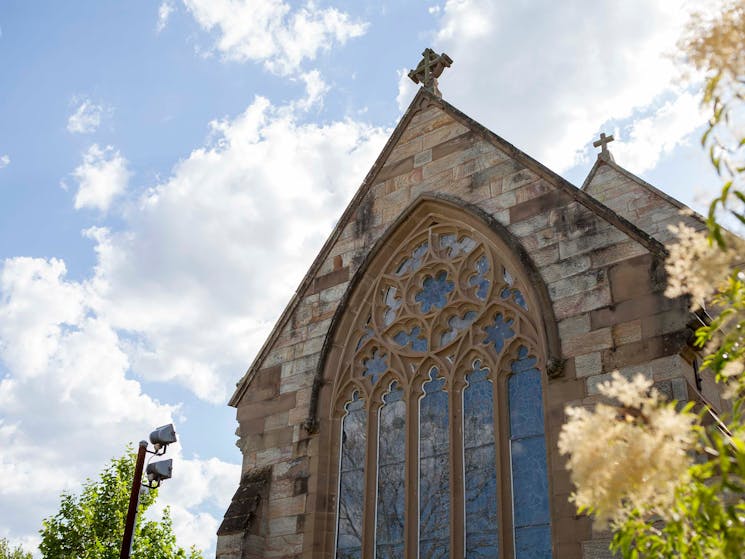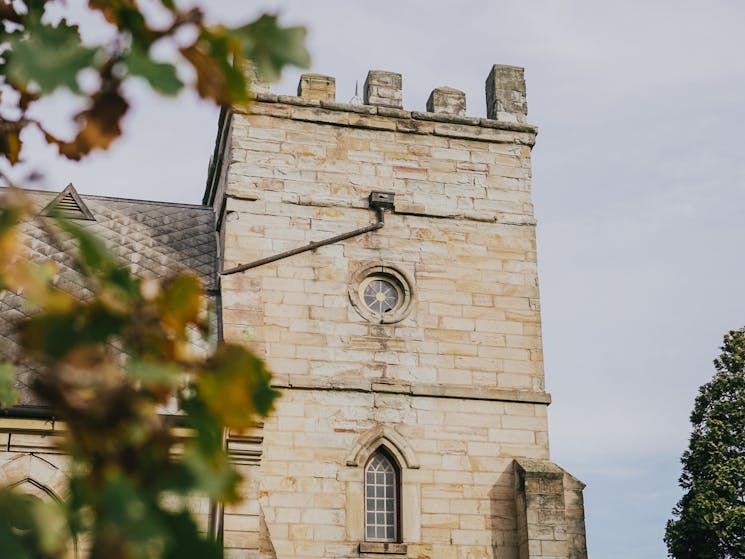 St James' Anglican Church
Overview
The Anglican Parish of St James at Morpeth is one of the oldest in Australia, consecrated on December 31, 1840 and with St. James as its Patron, by William Broughton, the first Bishop of Australia. …
The Anglican Parish of St James at Morpeth is one of the oldest in Australia, consecrated on December 31, 1840 and with St. James as its Patron, by William Broughton, the first Bishop of Australia.
In the early 1860's the architect Edmund Blacket added the sanctuary and sacristy, the chancel arch and the carved stone pulpit. In 1874 the church suffered major damage from a fire in the roof and another architect, Mr John Horbury Hunt, oversaw the repairs.
Hunt included the walls of the Nave in the repairs and removed the original internal brick lining to these walls, and built the new 'hammer beam' style of roof, which resembles the hull of a timber ship. This is the roof framing that is still visible today.
The church warmly welcomes visitors and is generally open for private prayer worship from 9am until 4pm daily.
Read more
Read less
Actively welcomes people with access needs.