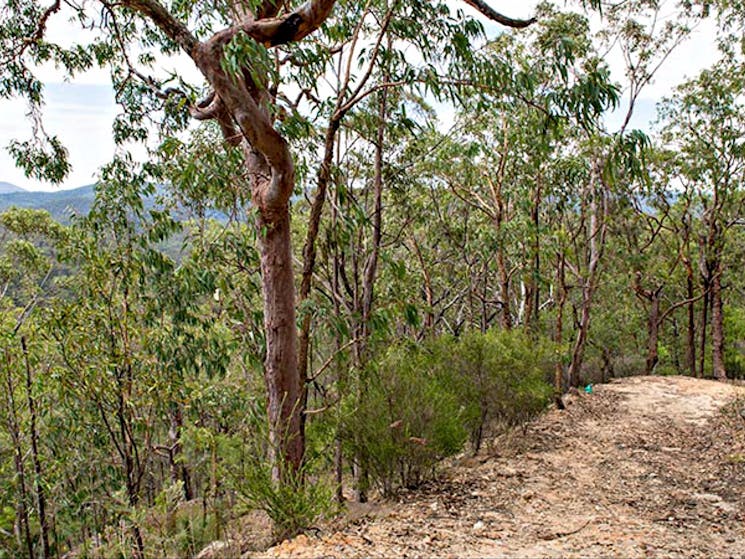 Yango Walking Track
Overview
Following a former logging trail, Yango walking track travels for six kilometres through some of the most pristine and picturesque wilderness in Yengo National Park. In parts, the track can be a…
Following a former logging trail, Yango walking track travels for six kilometres through some of the most pristine and picturesque wilderness in Yengo National Park. In parts, the track can be a little rough and there are some steep sections, but tackling them ensures ample rewards, including magnificent, uninterrupted views of Yengo and Wollemi wilderness areas from Mount Yengo lookout.
Along the way, you'll be able to see the rare velvet wattle, which flourishes in this part of the world. On the sheltered southern side of Mount Yengo, you'll also pass through a small section of rainforest, with red cedars and giant stinging trees.
The best time to tackle the walk is in autumn or spring when conditions are mild. Don't forget to bring your camera or binoculars – there'll be plenty of opportunities for photography or birdwatching along the way.