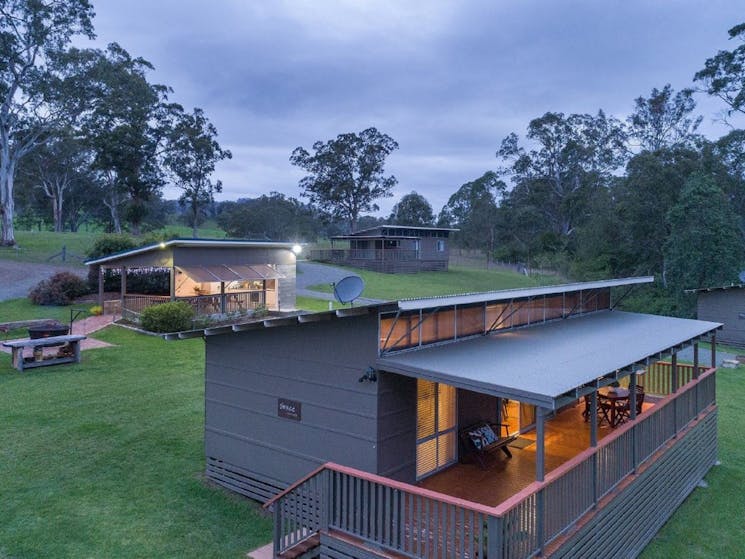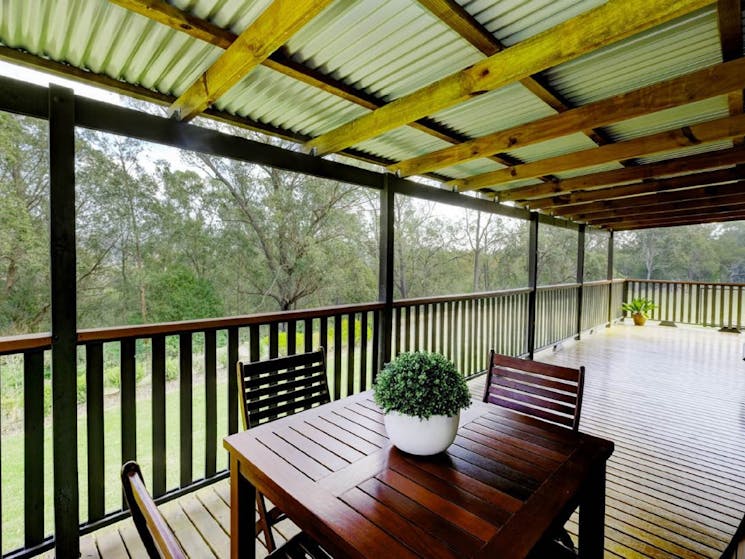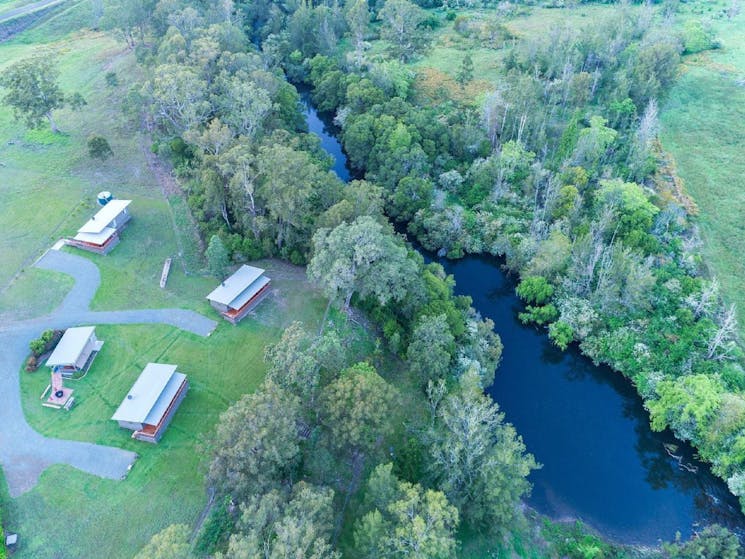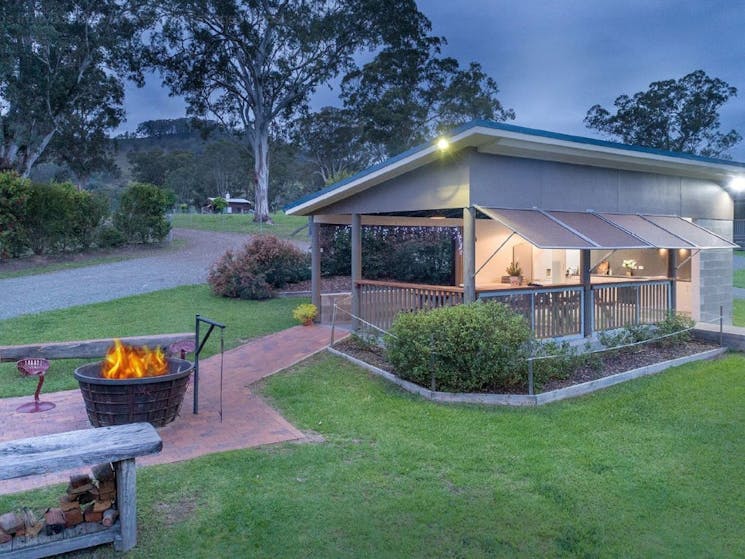 0

1

2

3

4
Barrington Riverside Cottage
Overview
Perched on the banks of the beautiful Barrington River and nestled on 22 acres of quintessential countryside, Barrington Riverside Cottages is a picture perfect holiday destination ideal for family…
Perched on the banks of the beautiful Barrington River and nestled on 22 acres of quintessential countryside, Barrington Riverside Cottages is a picture perfect holiday destination ideal for family reunions, birthdays and special occasions or simply for those seeking a luxury country escape.
Their three two-bedroom, two bathroom cottages showcase gorgeous country charm and have been beautifully styled and thoughtfully designed to include all the modern day conveniences. Triple bi-fold doors open onto your own private balcony – clink a glass and enjoy a barbecue while being mesmerised by the breathtaking views.
Do as little or as much as you like…….. read, enjoy a peaceful walk along the river bank, take a dip in the swimming hole, go fishing or have a picnic. When the sun sets, sit back, relax and stargaze into the crystal clear skies before falling asleep to the sounds of the beautiful Barrington River below.