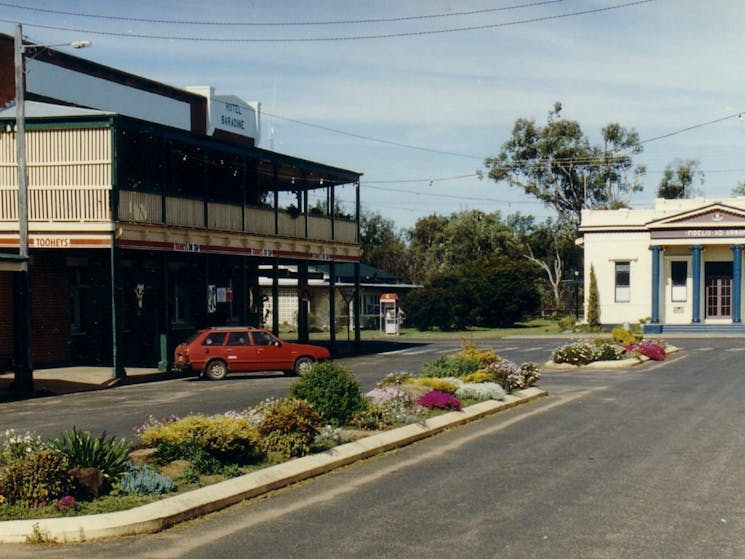 Baradine
Overview
Baradine is located in Central New South Wales, 45 kilometres north west of Coonabarabran. It is the gateway to the vast and intriguing forest of The Pilliga. While in Baradine visit the visitor…
Baradine is located in Central New South Wales, 45 kilometres north west of Coonabarabran. It is the gateway to the vast and intriguing forest of The Pilliga. While in Baradine visit the visitor centre known as the Pilliga Forest Discovery Centre.
Baradine is an ideal base for anyone seeking a tranquil escape into the Pilliga Forest. Enjoy bird watching and scenic forest drives and discover hidden gems such as weather-worn caves. You may even meet some local inhabitants of The Pilliga such as koalas, kangaroos, possums, emus, echidnas, goannas and a species of mouse unique to The Pilliga, the Pilliga Mouse.
A 24 hour dump site is now available at Baradine at the corner of Wellington Street and Darling Streets in Lions Park.
Accommodation for caravanning and camping is available at Camp Cypress or in designated areas of the Pilliga Forest.
Baradine is located in the Warrumbungle Shire region.
Read more
Read less