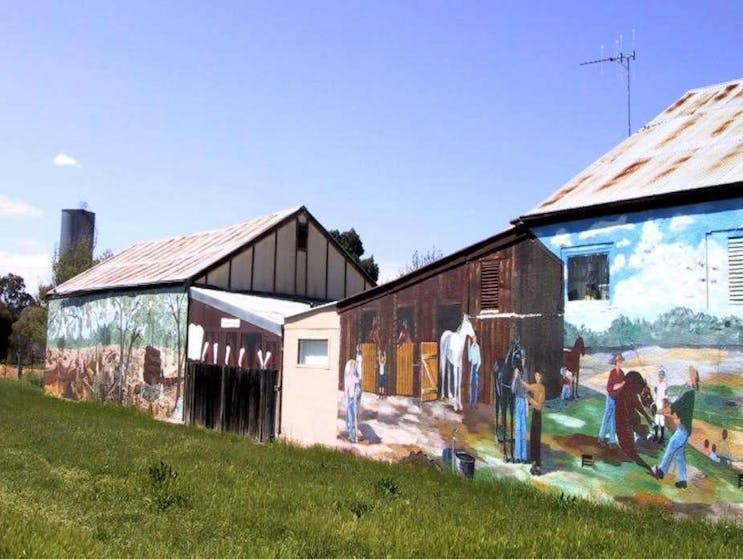 Mendooran Mural Town
Overview
Camping and children's playground closed due to COVID 19. Take a leisurely stroll through the village of Mendooran while gazing at the large murals throughout the township. Many of the murals were…
Camping and children's playground closed due to COVID 19.
Take a leisurely stroll through the village of Mendooran while gazing at the large murals throughout the township. Many of the murals were painted by former resident artist, Karen Duce. Don't miss the great bullock scene on the pub corner depicting a dray packed high with wool bales, hauled by a team of bullocks. This settlement is the oldest on the Castlereagh River and is something of a mecca for horse sports, with an annual rodeo and the Mendooran Cup, which has been held annually for more than 153 years.
Free camping is also available at Mendooran Rest Area with toilet and cold showers only, no dump point facilities are available. If you are camping and want to have a break away from cooking, visit the Royal Hotel for a good country meal and this will also entitle you to a nice hot shower.