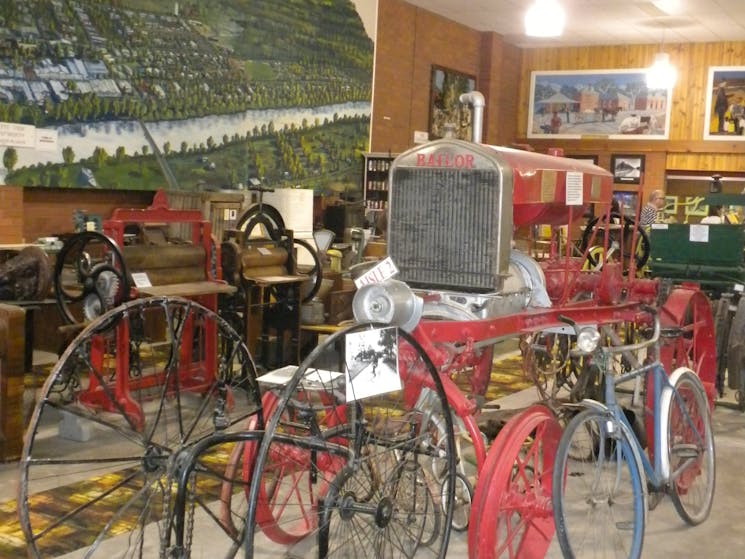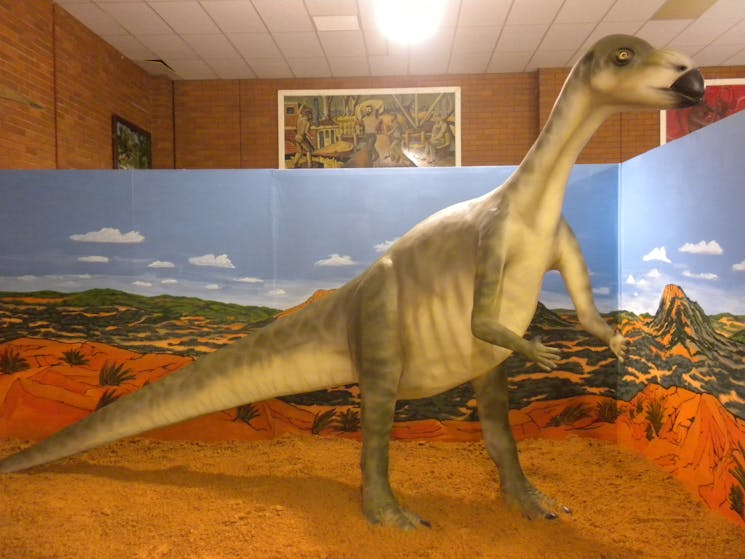 Wentworth Pioneer Museum
Overview
Wentworth Pioneer Museum houses an interesting historic collection of much of Wentworth's heritage. The Rotary Club have collected over 3,000 artefacts and relics covering all aspects on the history…
Wentworth Pioneer Museum houses an interesting historic collection of much of Wentworth's heritage. The Rotary Club have collected over 3,000 artefacts and relics covering all aspects on the history of the Wentworth Region and surrounds. Here in the Wentworth Shire, fossils of Australia's Megafauna have been found in a number of locations.
The Megafauna replicas exhibited at the museum include a Diprotodon, a Procoptodon, a Genyornis and a Thylacteo. The scale of these models has been determined by actual skeletons. The museum also houses a large paddle steamer display which includes models and photos of many and varied river vessels.
There are numerous other exhibitions to see including Space Junk, a 90 pound Murray Cod, a 1942 W.L.A Harley Davidson Motorbike as well as numerous reminders of how hard early life was in Australia. Its well worth this visit to find out the history of this great region, explore heritage and appreciate time gone by.
Read more
Read less
Actively welcomes people with access needs.