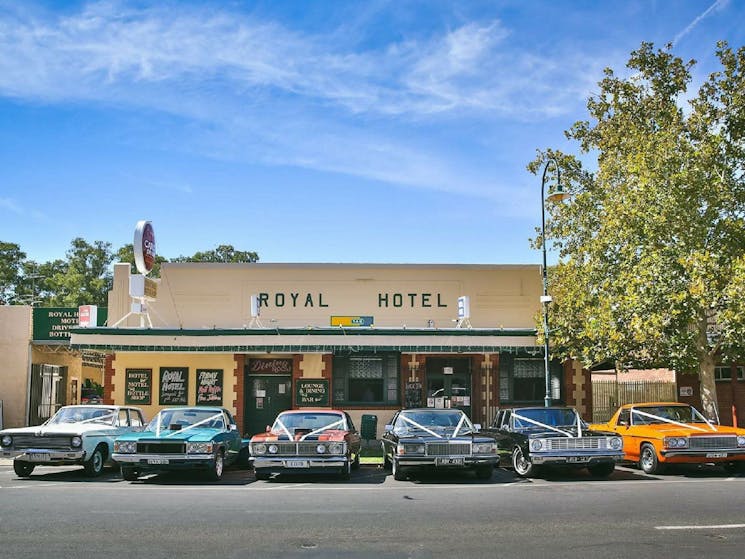 Royal Hotel Motel Wentworth
Overview
The Royal Hotel Motel in Wentworth, NSW is the oldest pub in the Sunraysia area with friendly staff in a rustic atmosphere. Eight motel units are available with Austar. Facilities at the property…
The Royal Hotel Motel in Wentworth, NSW is the oldest pub in the Sunraysia area with friendly staff in a rustic atmosphere.
Eight motel units are available with Austar. Facilities at the property include undercover parking, bistro dining room, the latest electronic gaming, Tooheys and Carlton products on tap.
Enjoy the beer garden which overlooks green lawns to the Darling River or grab some takeaways from their drive through bottle shop.