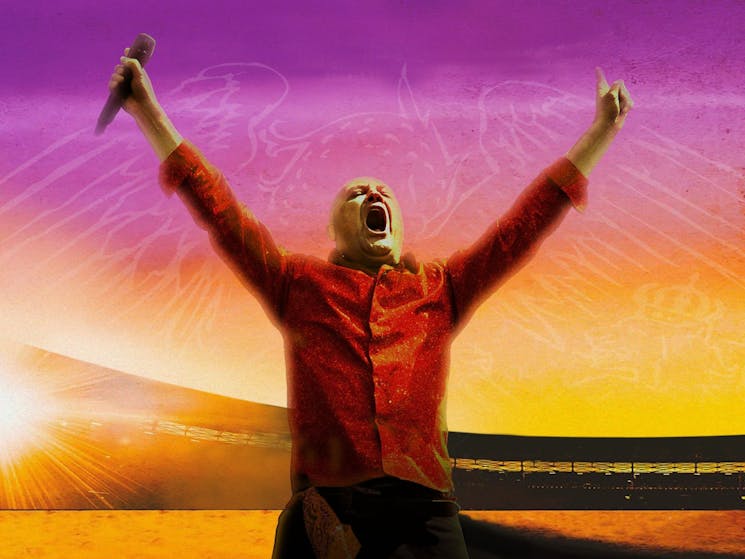 Adam Thompson – Bohemian Rhapsody Soundtrack Live
Friday 03 September 2021
Overview
When it comes to enigmatic front men, there are few that embody the power and passion quite like Chocolate Starfish's Adam Thompson. He owns the stage, channels the music, and has audiences eating…
When it comes to enigmatic front men, there are few that embody the power and passion quite like Chocolate Starfish's Adam Thompson. He owns the stage, channels the music, and has audiences eating out the palm of his hand. So it is no surprise that when it came to picking his next great project, Adam chose to showcase the music of his hero Freddie Mercury and Queen in Bohemian Rhapsody the blockbuster movie soundtrack, live in concert.
Performing with the We Will Rock You band is a special coup for Adam Thompson, and for audiences. In 2002, Queen's Brian May and Rodger Taylor hand-picked the band in Melbourne for their hit musical. Featuring Simon Croft, Andy Swann and Andrew Patterson, it brings special revelry to the evening.
The Bohemian Rhapsody concert will feature hit after hit from Queen's back catalogue. With tracks such as Somebody to Love, Killer Queen, We Will Rock You, Another One Bites The Dust and Under Pressure to name a few, it will be a spectacular evening from start to finish.