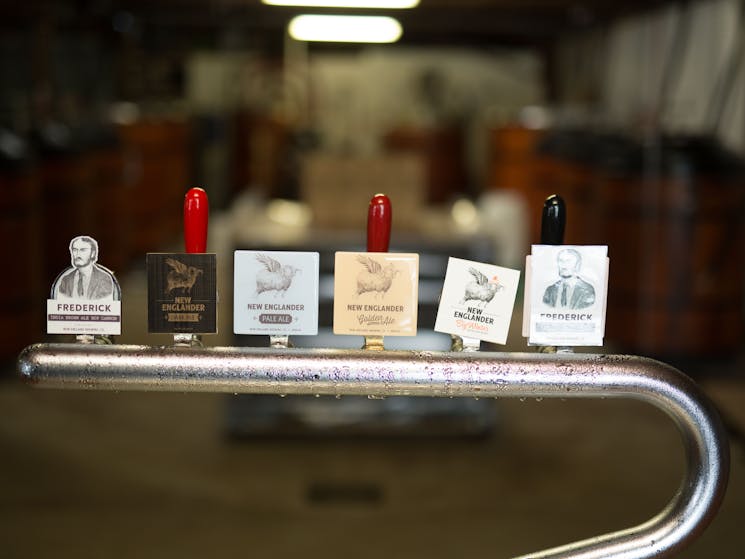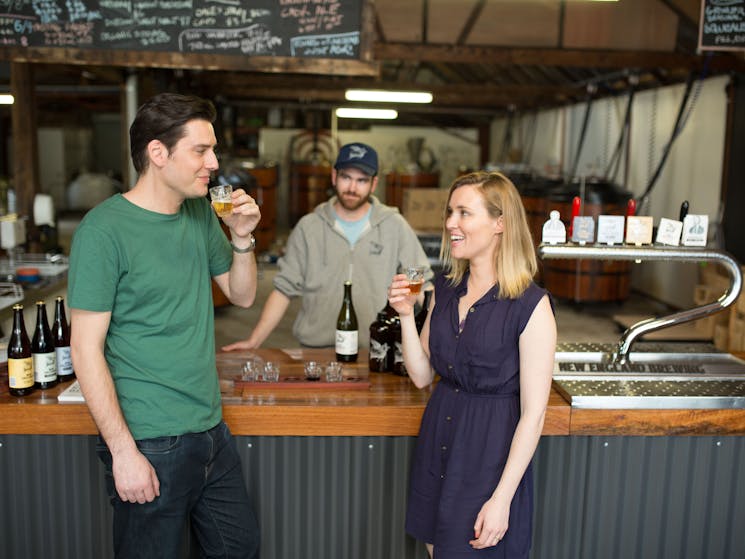 0

1

2
New England Brewing Company
Overview
From their home in an historic converted woolstore, the New England Brewing Company began producing their range of handcrafted, all malt, preservative free and unfiltered beers in 2013. The brewery…
From their home in an historic converted woolstore, the New England Brewing Company began producing their range of handcrafted, all malt, preservative free and unfiltered beers in 2013.
The brewery's 10 hectolitre electric brew house is a workhorse. Brought up from Beechworth, Victoria, the brew house feeds the four open top fermenters and six conditioning tanks used to brew the Golden, Pale, Brown and Dark Farmhouse Ales that have become local favourites.
All beers are on tap at the brewery, as well as available in growlers and squealers. The core range of beers and some seasonal releases are also available in long necks.
The brewery offers tours and tastings, please call or email to make a booking. The Old Woolstore is a pretty unique place. Combined with a brewery and a fantastic bar, they can create special events, if you think you can use the space then let them know.