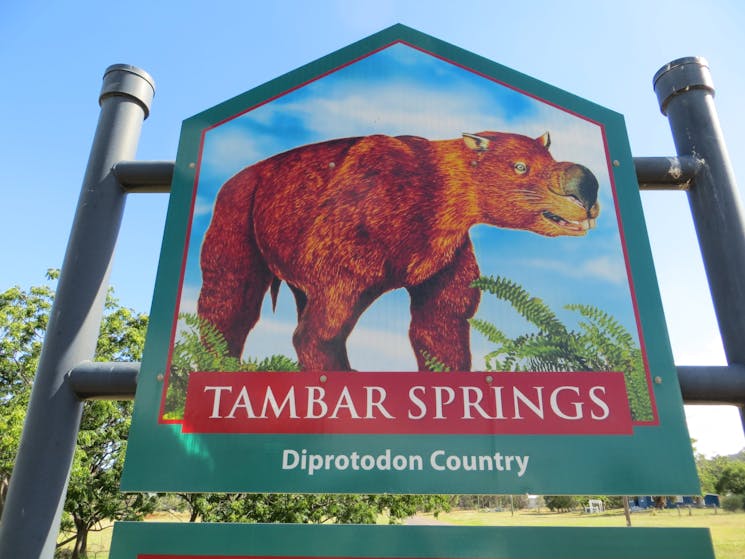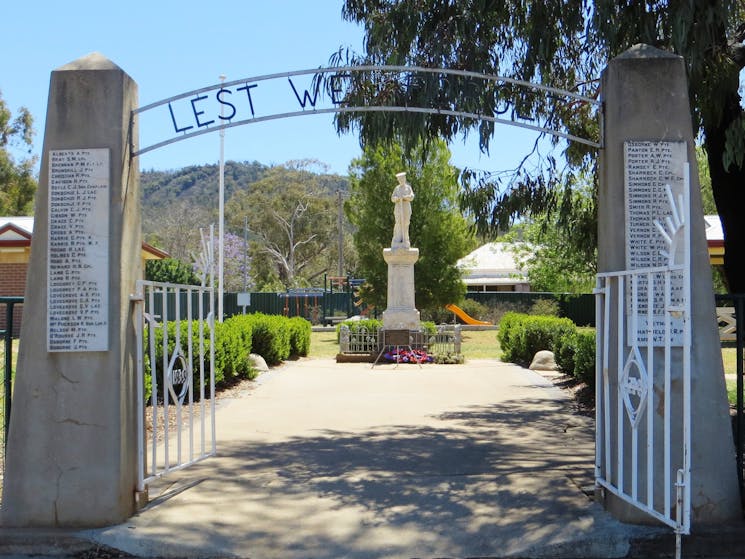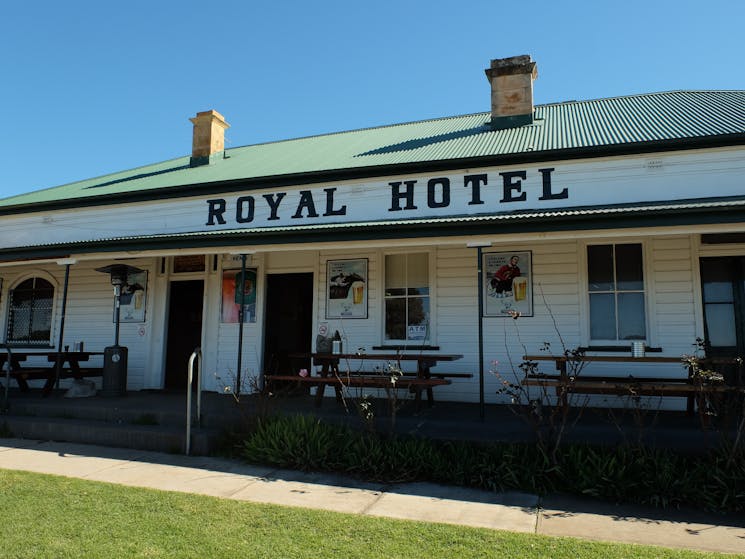 0

1

2

3
Tambar Springs
Overview
The small rural village of Tambar Springs lies on the Black Stump Way, the main link road between the Oxley Highway and the Golden Highway. The village is located on the southern edge of the…
The small rural village of Tambar Springs lies on the Black Stump Way, the main link road between the Oxley Highway and the Golden Highway. The village is located on the southern edge of the Gunnedah Shire and is only a 70 kilometre scenic drive from Gunnedah.
The community is rural based; wheat, beef and sheep are the major industry of the district. Tambar Springs was opened up for grazing in the 1830's and settlement began in 1868.
At 805 metres above Tambar Mountain looms as a back drop to the village and is part of the beautiful and ancient Warrumbungle Range. Tambar Mountain, 805 metres above sea level, looms as a backdrop over the village.
Tambar Springs village has a police station, public school, general store with petrol station, two churches, a post office and community health centre.
The Royal Hotel was built in 1908, a typical country pub with a beautiful feature timber bar and is RV friendly.
Tambar Springs claims to have the earliest Memorial to World War I servicemen in Australia and was erected in December 1918. In addition, Tambar Springs had the largest number of men per capita enlisted in the army in the Commonwealth, over both world wars. The Italian marble Memorial has stone columns with name plaques recording the names and rank of the district residents who volunteered for service. The iron gates to the memorial have an arch displaying the words Lest We Forget.
The discovery of a diprotodon optatum, the largest known marsupial, similar to a giant wombat was made in 1979 at a property between Mullaley and Tambar Springs and the skeleton and skull are on display at the Coonabarabran Visitor information Centre. This species of Australian mega-fauna would have roamed the earth between one million and 20,000 years ago with this particular specimen being dated approximately 33,500 years old.