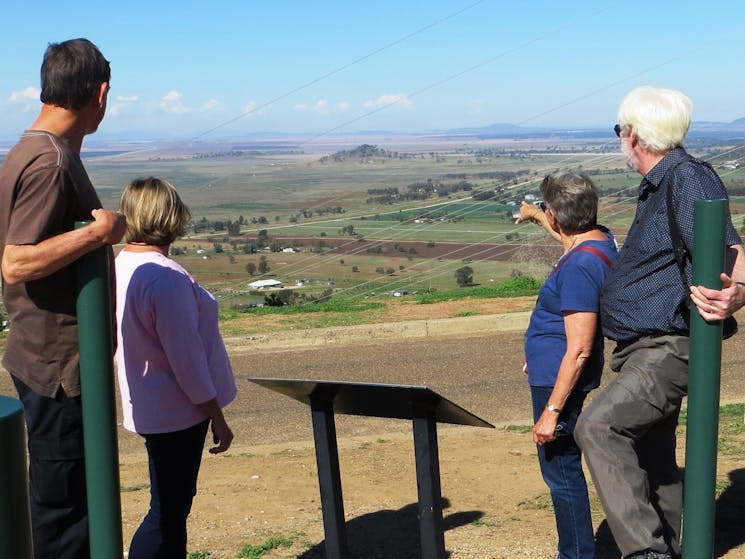 0

1
Porcupine Lookout
Overview
Porcupine Lookout is located two kilometres from Gunnedah town centre, off Apex Road. The access road to the summit of the lookout was a construction project of the Gunnedah Apex Club. The northern…
Porcupine Lookout is located two kilometres from Gunnedah town centre, off Apex Road.
The access road to the summit of the lookout was a construction project of the Gunnedah Apex Club. The northern platform overlooks the town and beyond to the Nandewar Ranges, over 100 kilometres away. To the right are the hills of Kelvin and the Kelvin State Forest. 'Nobby's Rock' is a notable feature that stands out in the afternoon sun. To the south is the panoramic view of the rich agricultural land of the Breeza and Pullaming plains, in times of flood this area presents a picture of a huge inland sea that lasts for many days at a time.
The name 'Porcupine' dates back to the early days. Aboriginals of the Kamilaroi Tribe called the hill 'Bindea' which means 'the place where shrubs with leaves like a porcupine quill grow'.