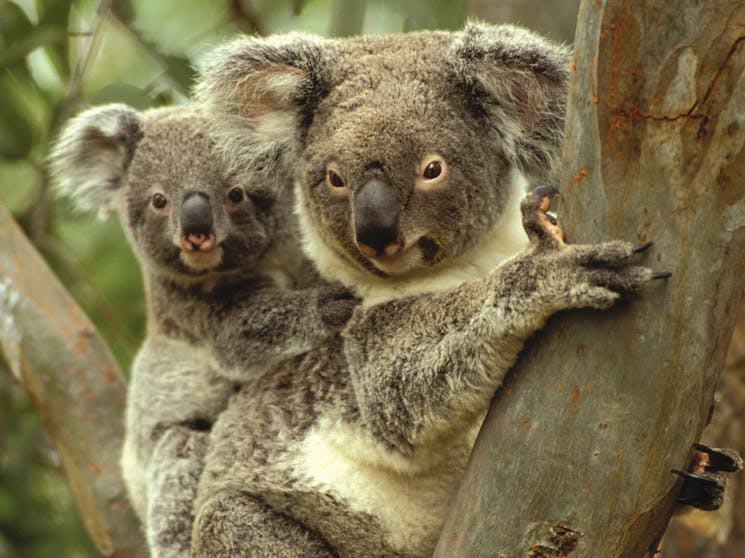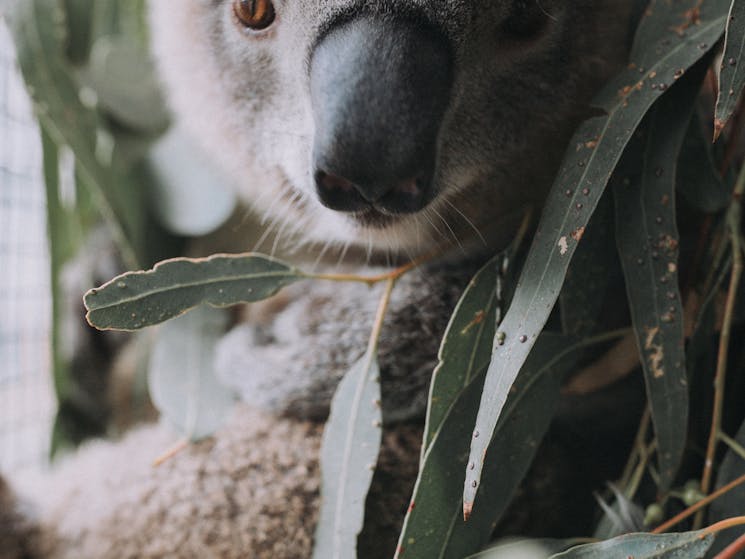 0

1
Koalas in Gunnedah
Overview
Due to the abundant variety of favoured eucalyptus and freedom from disease, Gunnedah has a steady koala population. Locals and visitors alike feel privileged to have access to these endangered…
Due to the abundant variety of favoured eucalyptus and freedom from disease, Gunnedah has a steady koala population. Locals and visitors alike feel privileged to have access to these endangered Australian icons.
Tree corridors allow koalas access in and around the town district and the basalt topped hills across the Shire provide perfect soils for growing koala's favourite trees.
Koalas can often be seen around the Gunnedah Golf Course and the village of Curlewis, 10 minutes from Gunnedah town centre. Other popular koala hang-outs include St Xaviers School, the Tourism Caravan Park, along Stock Road walking/cycle track, the Bindea Walking Track on Porcupine Lookout, TAFE Campus grounds, and the western end of the showground complex.
Contact the Gunnedah Visitor Information Centre for tips on the most recent koala sightings or call 1800 KOALAS.