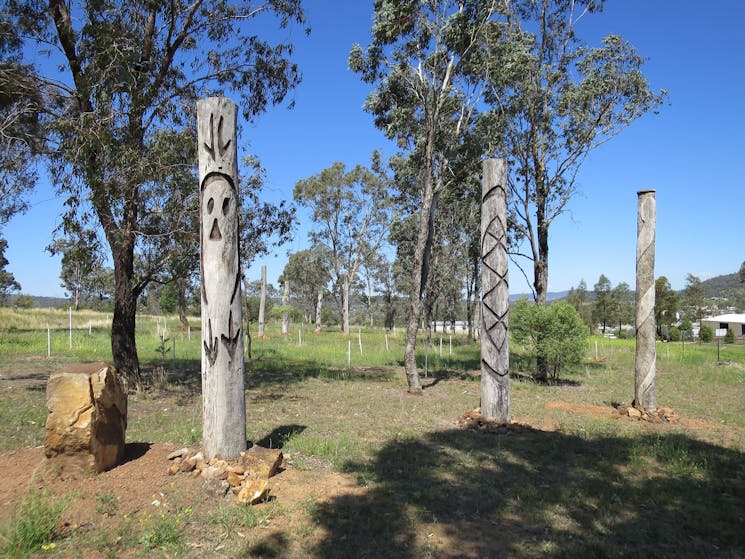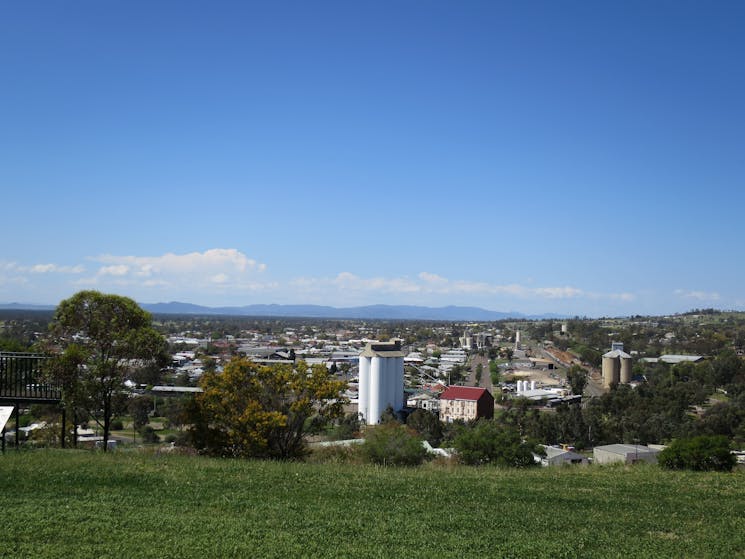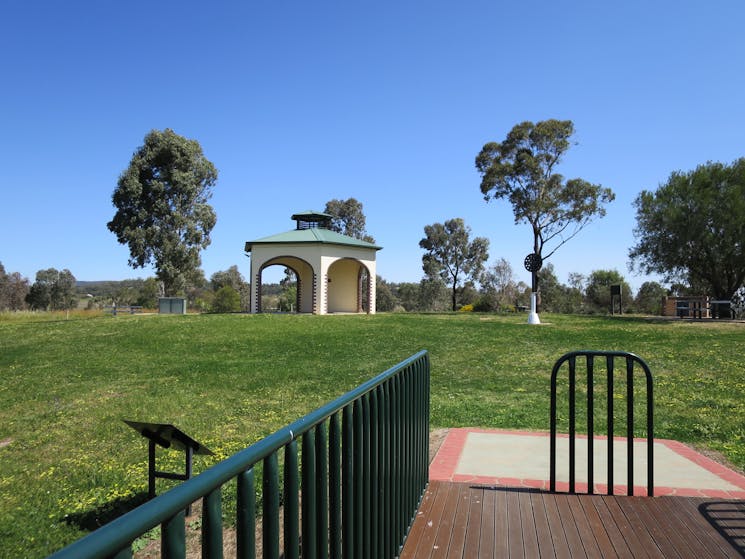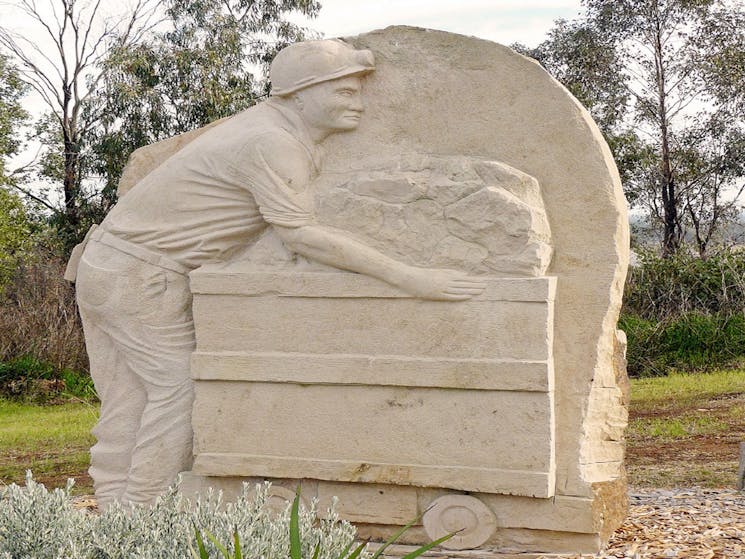 0

1

2

3

4

5
Heritage Sculptures at Pensioners Hill Lookout
Overview
The Heritage Sculptures at Pensioners Hill Lookout were created by Carl Merten and Joan Relke, erected by the Rotary Gunnedah West and illustrate aspects of Gunnedah's rich cultural heritage. The…
The Heritage Sculptures at Pensioners Hill Lookout were created by Carl Merten and Joan Relke, erected by the Rotary Gunnedah West and illustrate aspects of Gunnedah's rich cultural heritage.
The four stones depict a coal miner, pioneer women, agriculture and the Red Chief. The Coal Miner, labouring underground. The Pioneer Women, early settlers facing harsh environments, isolation and loneliness. Agriculture, rich grazing lands and crops across the Liverpool Plains. The Red Kangaroo, 'Cumbo Gunerah' - Great Aboriginal Warrior, legendary Chief of the Gunn-e-darr tribe of the Kamilaroi People.
The Rainbow Serpent spreads along the back of the rocks, telling a story along the way. Carved Scar Trees and Totem poles near the main entrance of Pensioners Hill feature important aspects of Gamilaraay belief - The Biamee Spirit; The red Chief Shield; the Rainbow Serpent.
Pensioner's Hill Lookout offers picnic tables, a free electric barbecue and an observation deck for panoramic views of the shire.
For more information please contact the Gunnedah Visitor Information Centre.