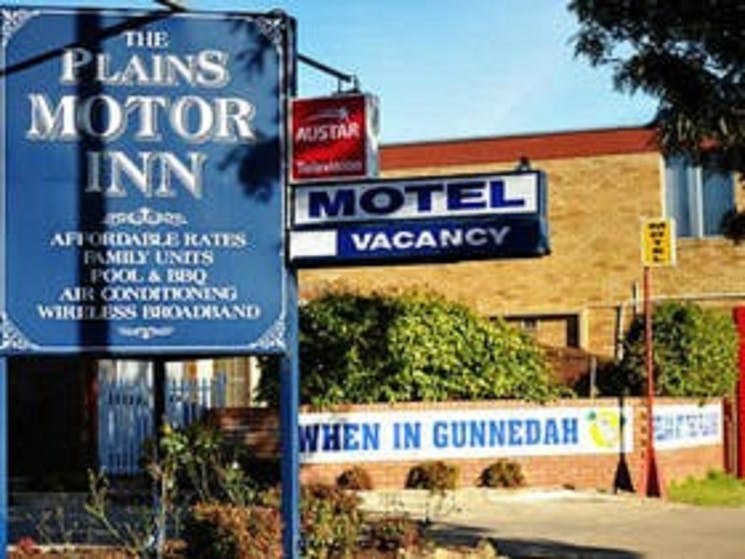 Plains Motor Inn
Overview
The Plains Motor Inn is located on Conadilly Street, in the heart of town. Within easy walking distance to shops, tennis complex, Civic Theatre, Creative Arts Gallery, local restaurants, eateries…
The Plains Motor Inn is located on Conadilly Street, in the heart of town.
Within easy walking distance to shops, tennis complex, Civic Theatre, Creative Arts Gallery, local restaurants, eateries and pubs.
The Plains Motor Inn offers affordable, three tiered accommodation - Standard Queen, King and Family; Budget Queen; and Queen with either two or three singles - perfect for the large family.