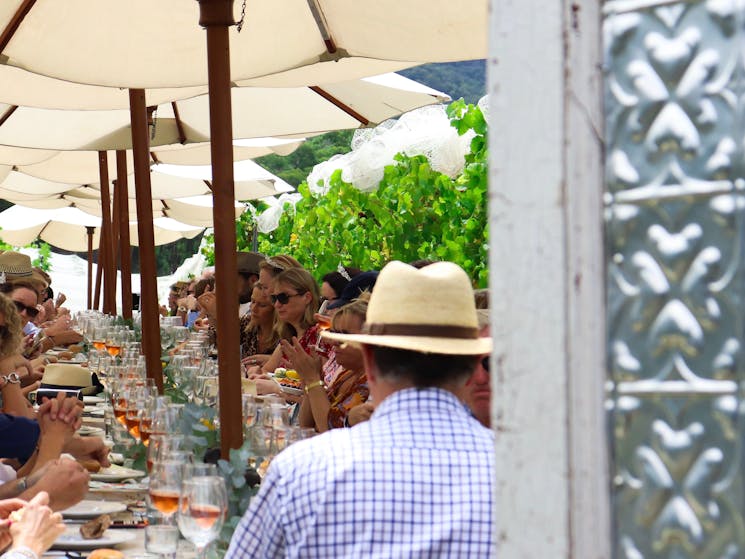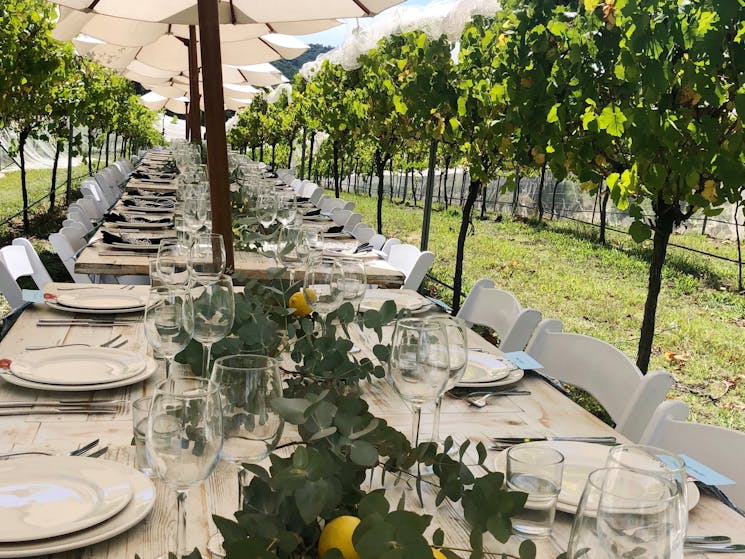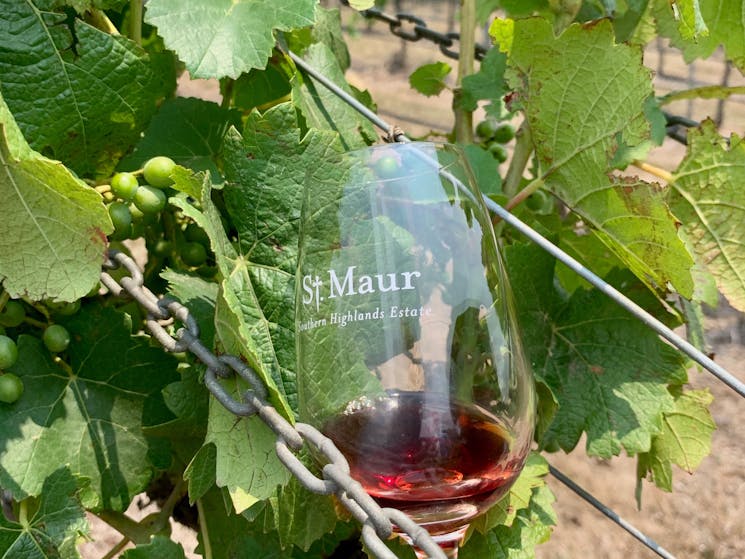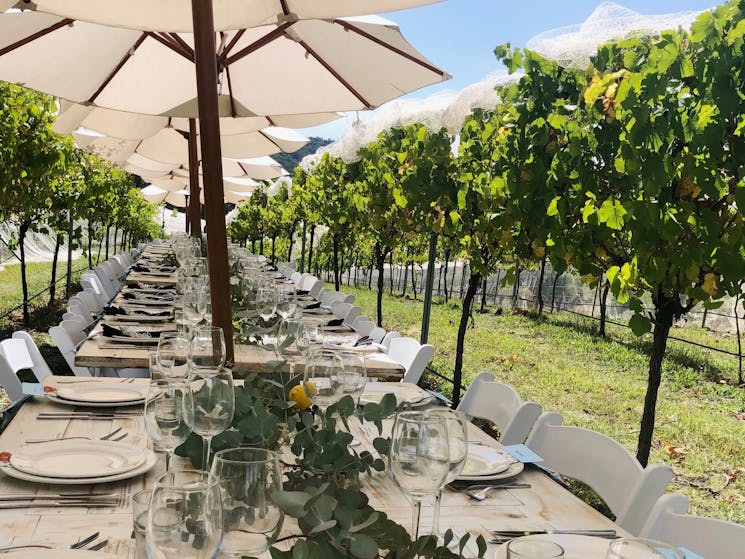 0

1

2

3

4
Wine Harvest Feast
Saturday 20 March 2021
Overview
During the Autumn Equinox its grape picking time in the Southern Highlands so they celebrate with a lunch in the vines. For the last few years this has been at the award winning Far Ago Hill Vineyard…
During the Autumn Equinox its grape picking time in the Southern Highlands so they celebrate with a lunch in the vines. For the last few years this has been at the award winning Far Ago Hill Vineyard in Canyonleigh. In 2021 they move to a new home at St Maur Vineyard in Exeter.
This is a unique opportunity to experience this stunning private vineyard as the autumn colours start to flood the highlands and they go beyond the cellar door, to dine in amongst the grape vines.
Feast on a gastronomic exploration of locally grown produce as they enjoy the warm afternoon sunshine, relaxing music, great conversation and old world charm of this family owned property.
Lunch honours the seasonal growing cycle showcasing locally grown farmed and foraged ingredients and be accompanied by the Lot 41 range from St Maur as well as a few of their favourites from Far Ago Hill Vineyard.
Guests will also get the chance to pre-order the next vintage at a special event price.
Wine Harvest Feast is part of the Highland Harvest Feast Series. They work with local producers and farmers where sustainable and ethical farming is practised.