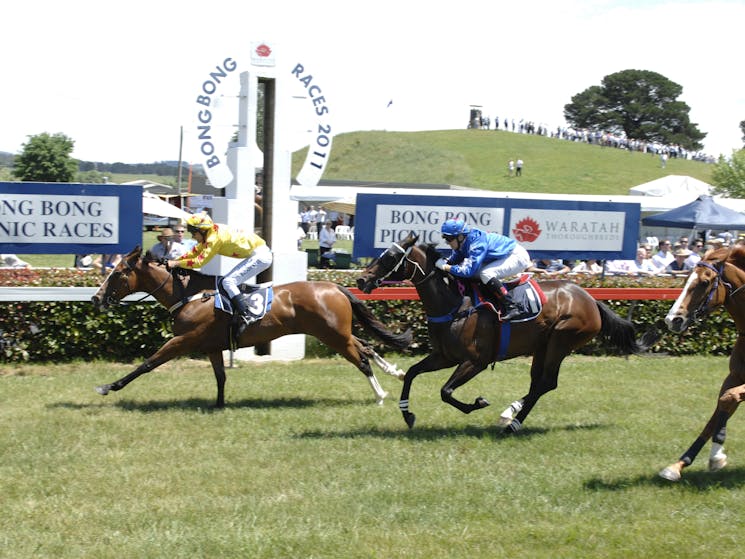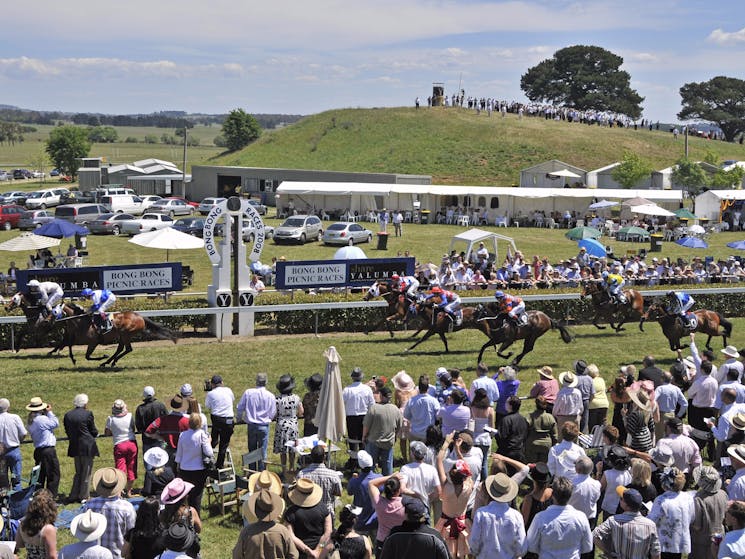 0

1

2

3
Bong Bong Picnic Races
Friday 20 November 2020
Overview
Bong Bong Picnic Races is one of Australia's oldest picnic race meetings. The meeting is a six race programme. This is a members only race day meeting. Membership enquiries are welcome directly to…
Bong Bong Picnic Races is one of Australia's oldest picnic race meetings. The meeting is a six race programme.
This is a members only race day meeting. Membership enquiries are welcome directly to the Club. Membership forms are also available from Destination Southern Highlands.
Bookmakers operate at the meeting. The meeting is not covered by the TAB and there are no ATM facilities on site.
Two liquor bars are in operation. All liquor must be purchased from these bars. Due to licencing requirements no other liquor may be brought onto the course.
Limited catering is available in the form of barbecue stalls, coffee stands, ice-cream stalls, and more, but many members and guests choose to bring their own picnic baskets.
There are no facilities for small children. The Club does not discourage their attendance but advises that parents and/or guardians must supervise them at all times during the day.
If you have not reserved a boot picnic space or will not be in a marquee, they recommend you bring some seating and possible a table and umbrella.
Subject to lifting of restrictions imposed by COVID-19