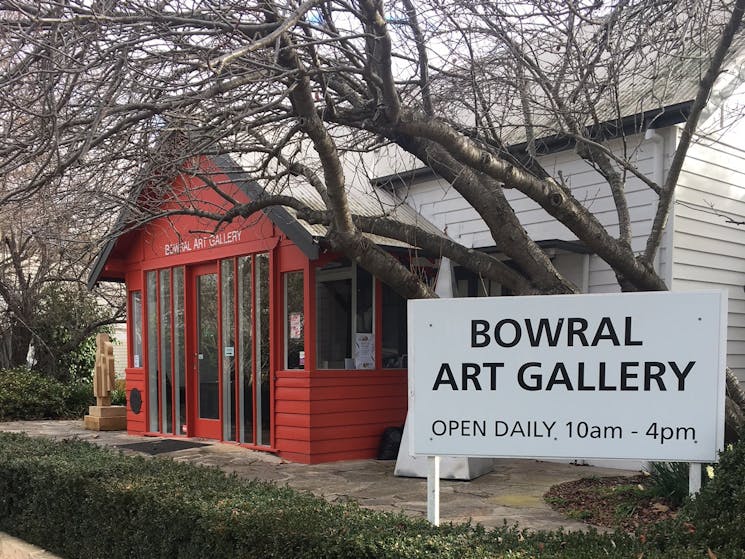 Bowral Art Gallery
Overview
Nestled in the Bowral arts precinct, behind the Bowral Library, discover their cottage gallery, sculpture garden and contemporary workshops. A premier organisation of the arts in the highlands and…
Nestled in the Bowral arts precinct, behind the Bowral Library, discover their cottage gallery, sculpture garden and contemporary workshops.
A premier organisation of the arts in the highlands and home to the Bowral and District Art Society Inc. our aim is: To encourage the practice and appreciation of the Arts in the Southern Highlands.
Extensive exhibition calendar showcasing experienced and emerging artists.
For more information, go to the website.