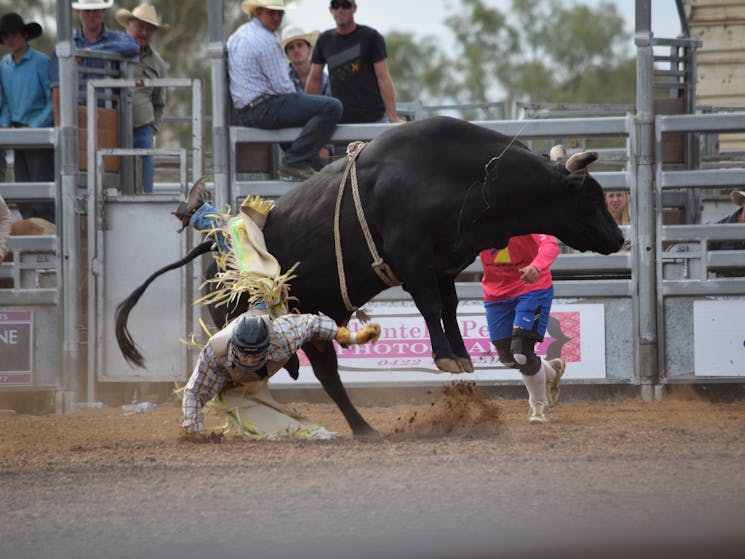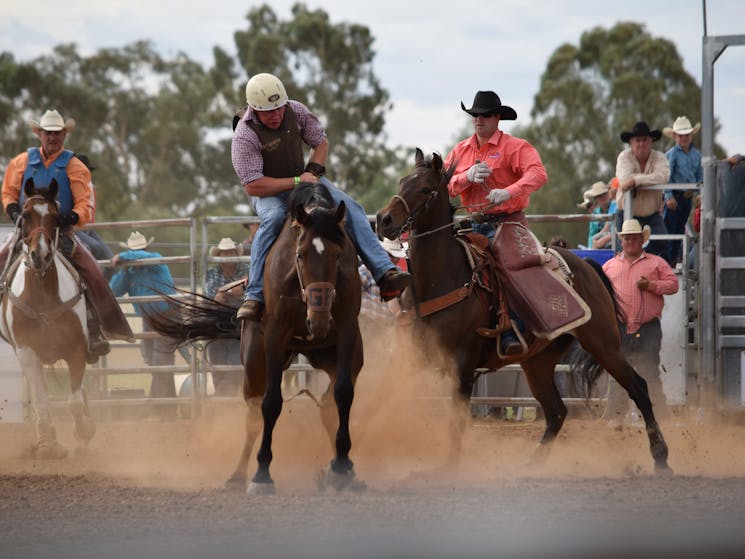 0

1
West Wyalong Horse Sports and Rodeo
Saturday 20 March 2021
Overview
The West Wyalong Rodeo is an annual event held on Saturday 20 March by the West Wyalong Horse Sports and Rodeo Association affiliated through the ABCRA. Cowboys and Cowgirls from all over travel…
The West Wyalong Rodeo is an annual event held on Saturday 20 March by the West Wyalong Horse Sports and Rodeo Association affiliated through the ABCRA.
Cowboys and Cowgirls from all over travel to compete at this amazing event.
Great action packed evening with all your main events including saddle bronc, Bare back, Steer Wrestling, Barrel Racing and so much more!
Featured Event for the Rodeo will be The Renrow Steel Open Bull Ride Chute Out. Where the top six riders form the Open Bull Ride will get the chance to compete in the Chute Out with the winner taking home the buckle and prize money!