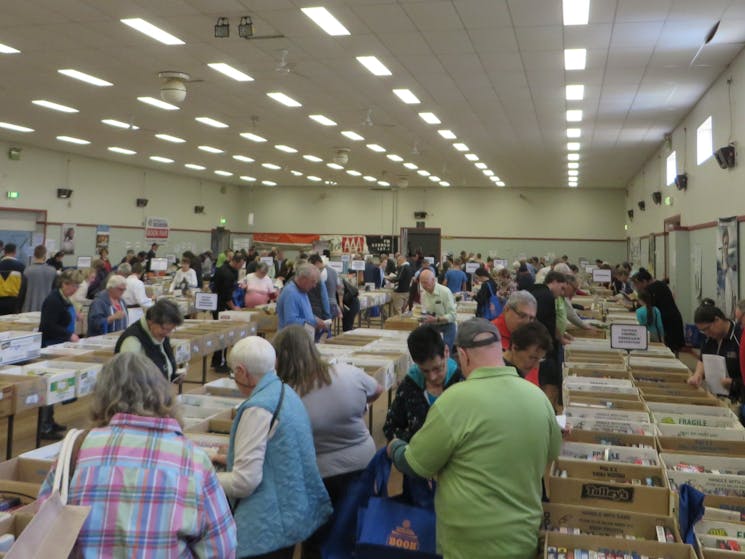 0

1
Rotary Club of Wagga Wagga - Book Fair
Saturday 01 May 2021 to Sunday 02 May 2021
Overview
The Rotary Club of Wagga Wagga's annual Book Fair normally held in May had to be cancelled in 2020, through COVID19 restrictions and is now listed for May 2021 at the Kyeamba Smith Hall, Wagga…
The Rotary Club of Wagga Wagga's annual Book Fair normally held in May had to be cancelled in 2020, through COVID19 restrictions and is now listed for May 2021 at the Kyeamba Smith Hall, Wagga Showground.
This massive book sale, one of the biggest in regional areas, will offer more than 50,000 good quality second-hand books, both fiction and non-fiction, category sorted, at realistic prices.
It's an event for all the family, with a huge stock of material for children and youth; as well as CD's, DVD's, sheet music and more. Barbecue food available all weekend.