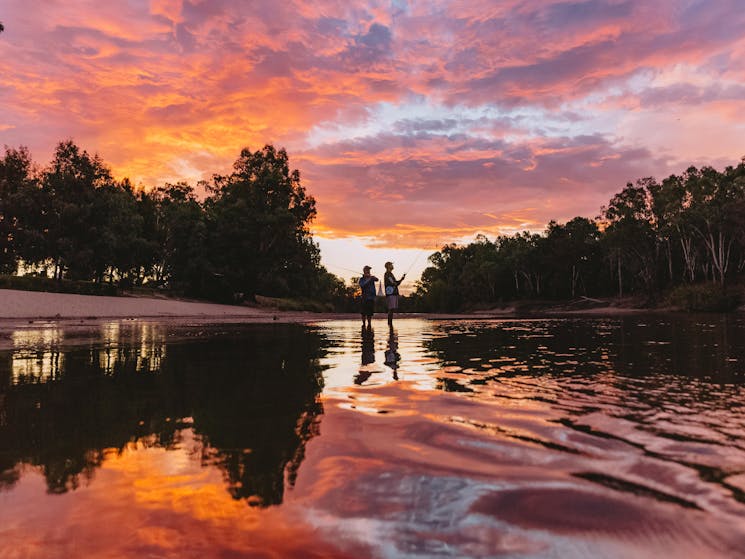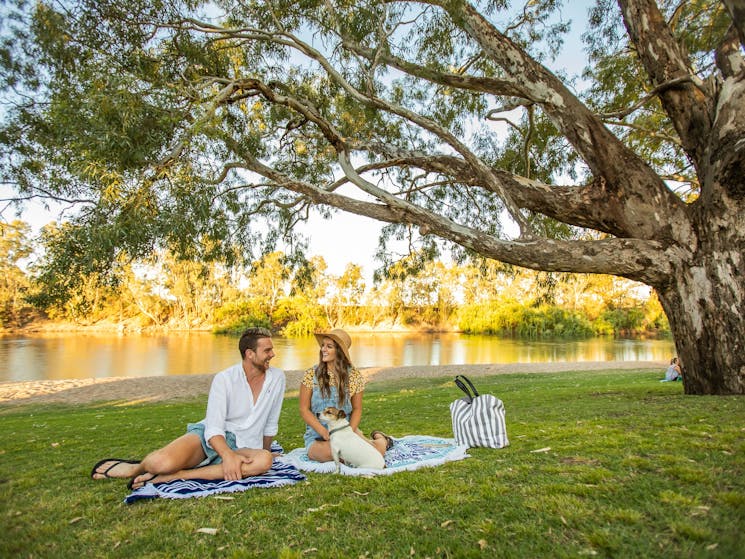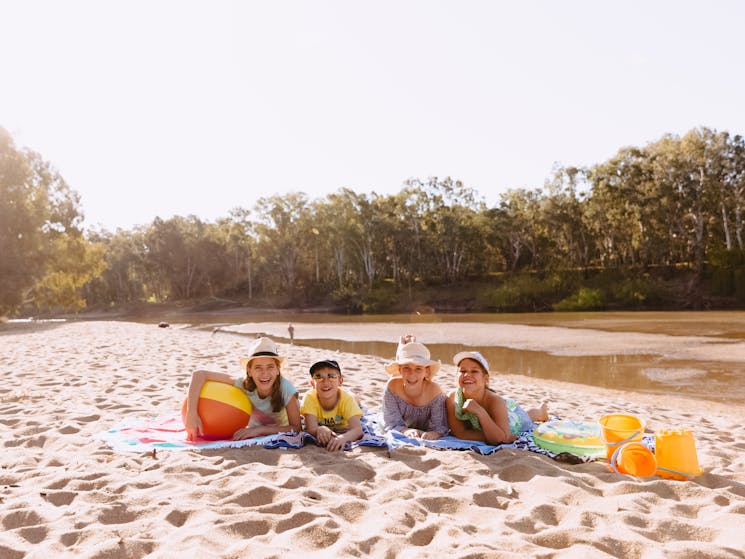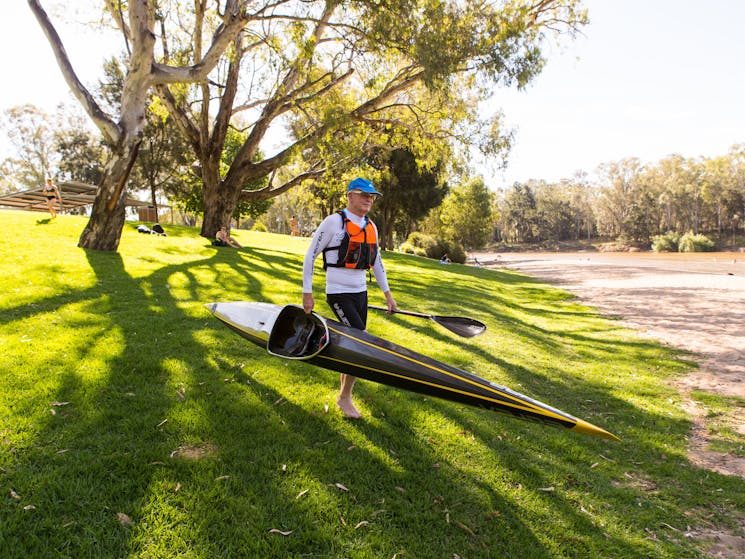 Riverside Wagga Beach
Overview
Riverside Wagga Beach is a popular, natural, attraction in Wagga Wagga. There's great access to the Murrumbidgee River, plenty of grassed, shady spots for a picnic, sheltered barbecue areas, a large …
Riverside Wagga Beach is a popular, natural, attraction in Wagga Wagga. There's great access to the Murrumbidgee River, plenty of grassed, shady spots for a picnic, sheltered barbecue areas, a large 'destination' playground, food and drink options, sculptures, event spaces and seats to just sit and watch the world go by.
Splash about and cool off at the sandy beach area during the warmer months. Or, launch your kayak or canoe from here and see part of the city from the water.
Riverside Wagga Beach is also home to a large 'destination' playground catering for all ages and abilities. Kids will be spoilt for choice with a variety of play equipment, and adults can enjoy coffee from nearby food and drink vans.
Riverside Wagga Beach is also part of the Wiradjuri Walking Track in Wagga Wagga. Stop off here for a rest as you wander the track, or start here and discover more of the city.
Wagga Beach is just five minutes from the city's CBD, so you don't have to travel far to find this small piece of paradise when you visit Wagga.
If you do enjoy a dip in the Murrumbidgee River remember to have fun, but most of all, stay safe, wear a life vest and respect the river.
Read more
Read less
Actively welcomes people with access needs.