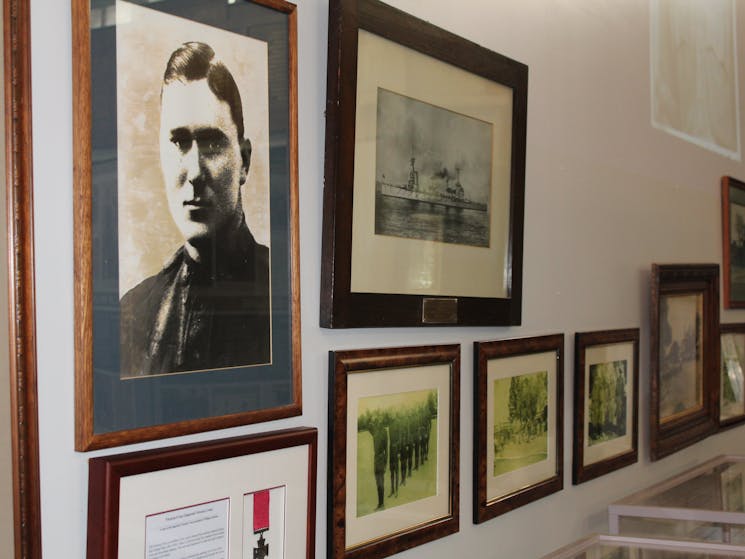 0

1
Hay War Memorial High School Museum
Overview
The Hay War Memorial High School Museum commemorates both Hay and district war service and the life of the school itself in a unique war memorial which has served the Hay community since 1923. As…
The Hay War Memorial High School Museum commemorates both Hay and district war service and the life of the school itself in a unique war memorial which has served the Hay community since 1923.
As a museum within a school it aims to connect young people today to young people from the past.
The Hay War Memorial High School was opened in 1923 as the town's war memorial. It was built to honour those volunteers who lost their lives on active service during Word War I. Of the 641 men who served in World War I, 103 did not return. This impacted greatly on the Hay and district community, who had one of the largest enlistment rates for a small town in Australia
The museum's collection preserves the medals, photographs, uniforms, letters and diaries of local servicemen.