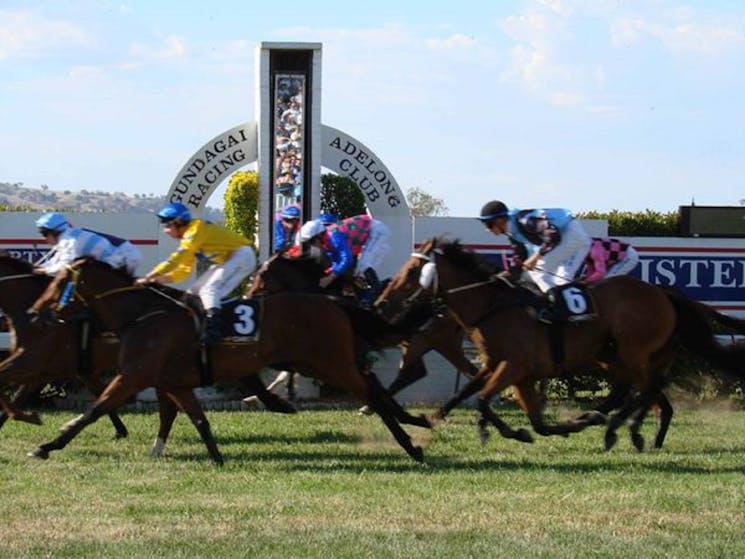 0

1
Snake Gully Cup Carnival
Friday 13 November 2020 to Saturday 14 November 2020
Overview
The Snake Gully Cup is one of the most popular race meetings in country NSW. It will be held over two days and has emerged as the premier race of the spring in the southern districts of NSW. It…
The Snake Gully Cup is one of the most popular race meetings in country NSW. It will be held over two days and has emerged as the premier race of the spring in the southern districts of NSW. It is a great time to come and visit and enjoy the good country hospitality that Gundagai has to offer.
The popularity, prize money and prestige of the Snake Gully Cup Carnival has grown dramatically in recent years, with thousands of racegoers converging each November on the picturesque Gundagai Racecourse.
You can purchase a ticket and be part of the Snake Gully Cup Marquee or host a Private Marquee with various food and beverage packages available. Great prize money for Fashions on the Field with full bar and canteen facilities available all weekend. There will be Courtesy buses running all day to and from the Racecourse. Come down for a weekend to remember.