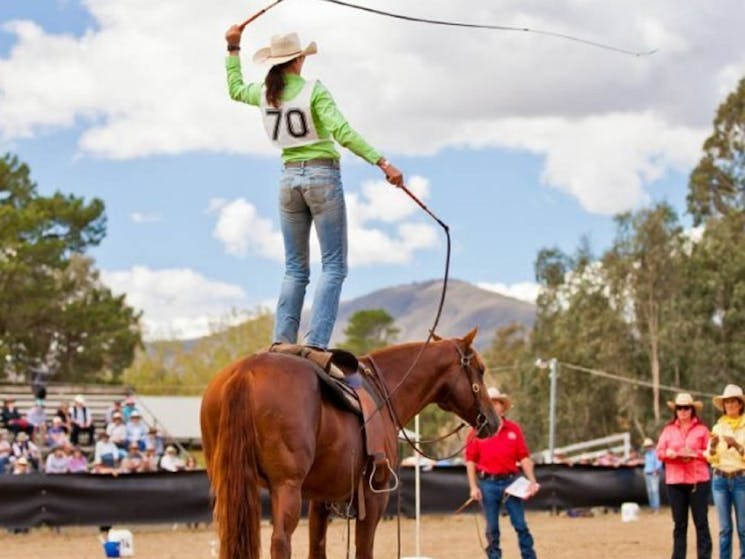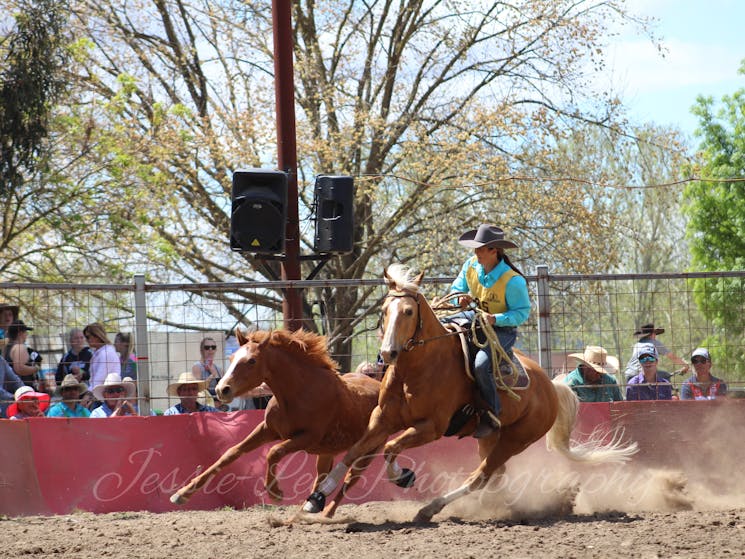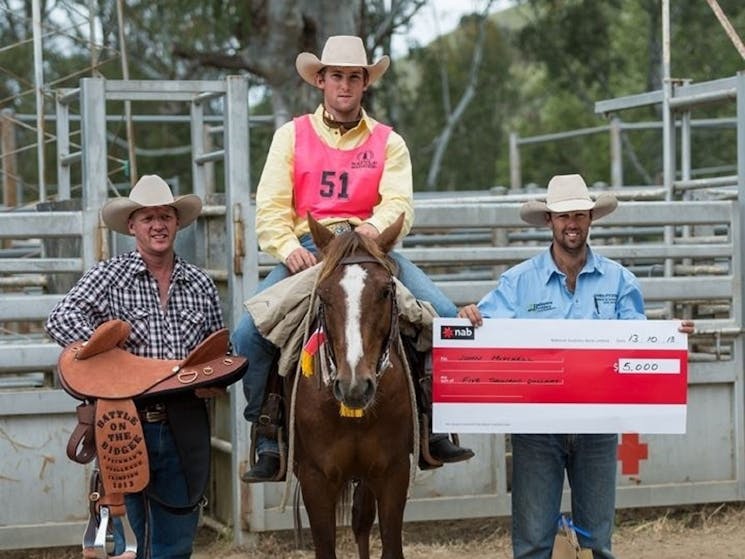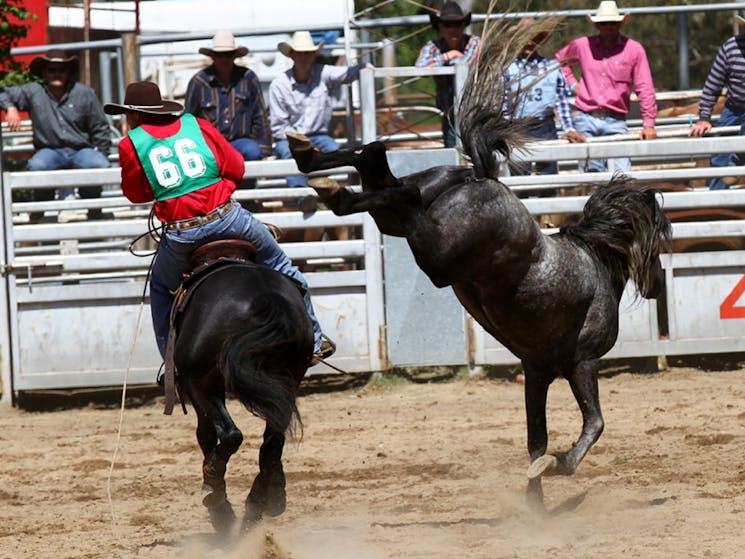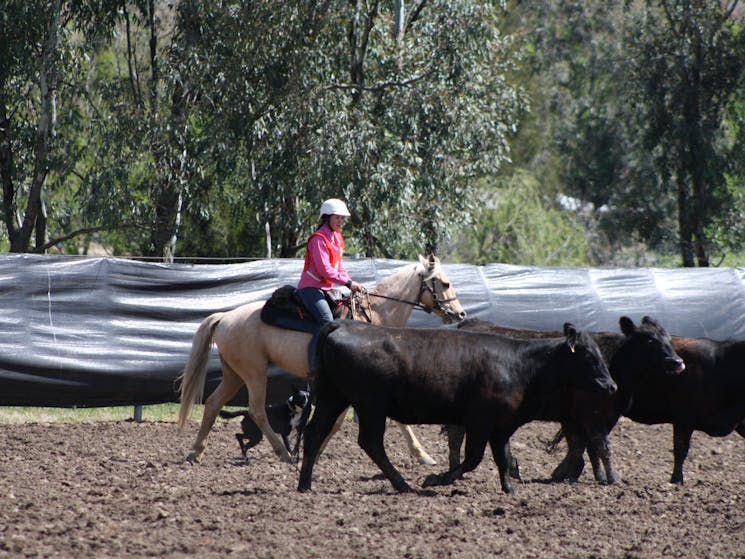 0

1

2

3

4
Battle on the Bidgee
Friday 08 October 2021 to Sunday 10 October 2021
Overview
The committee invites you to be part of the tenth annual Battle on the Bidgee. The first two days of competition consist of the challenge preliminary events; Stock Handling, Packhorse, Whip Crack,…
The committee invites you to be part of the tenth annual Battle on the Bidgee. The first two days of competition consist of the challenge preliminary events; Stock Handling, Packhorse, Whip Crack, Bareback Obstacle, Horseshoeing and Cross Country.
On Day Three of the challenge, the top ten Open Competitors will compete in a wild horse catch and poley buck jump. The top five Lady Competitors will also compete in a wild horse catch and a working cow horse event, while the top five Junior's will battle it out in a time trial and steer ride.
The novice category is here to stay, with the top three novice men and top three novice ladies competing in a working cow horse event.
There will be an Open Campdraft, a bush gymkhana with the best local cowboys and cowgirls testing their skills against some of the toughest stock in the country and The Evan Imlay Brumby Challenge.
On Saturday night, there will be a live band. Kids will not be forgotten with kids games on the Friday night and a kid's gymkhana on Saturday for fun on their horses, providing a fun environment hosted by the Gundagai Pony Club.