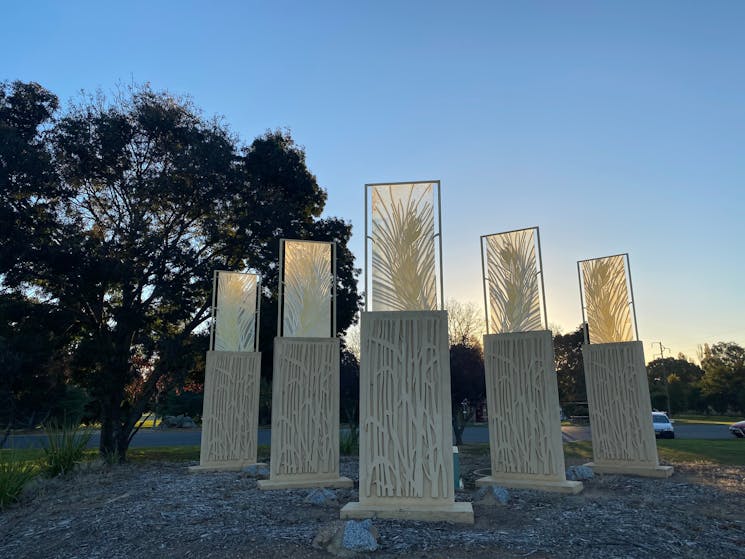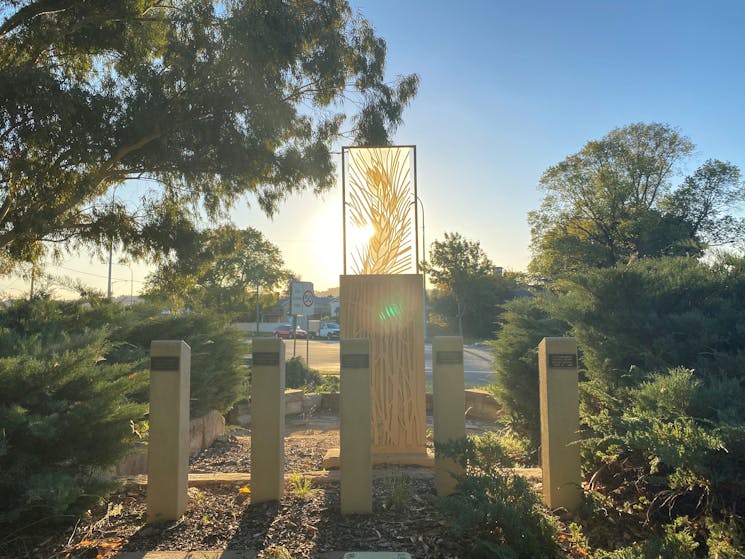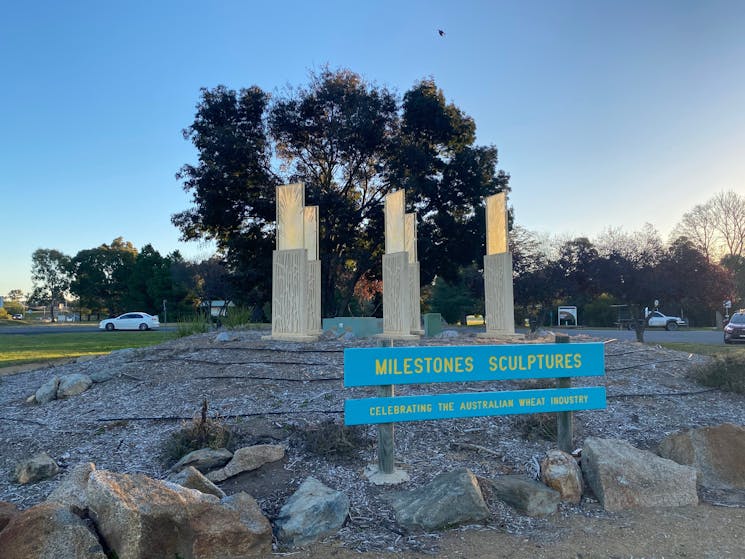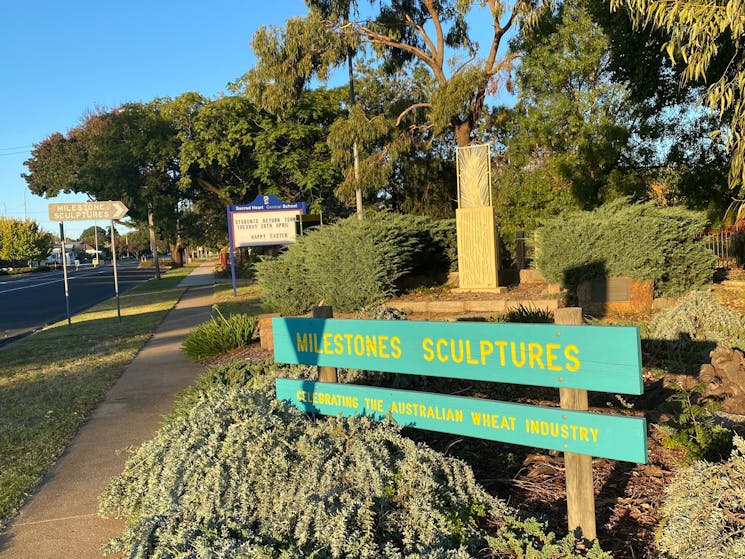 Milestones Sculptures
Overview
The sculptures are in two locations - in Mackay Park at Wallendbeen and in Parker Street next to the Catholic School in Cootamundra. These fibre optic lit sculptures were opened in 1997 by the then…
The sculptures are in two locations - in Mackay Park at Wallendbeen and in Parker Street next to the Catholic School in Cootamundra. These fibre optic lit sculptures were opened in 1997 by the then Governor General and are very beautiful and significant.
These Milestones Sculptures pay tribute to the significance of the wheat industry in the Cootamundra and Wallendbeen areas.
It is an area that has seen some of the nation's finest high quality award winning wheat crops.
The project grew out of a major community achievement that transformed the site using the "milestone" concept. The concept, which refers to the previous mile posts that were used to mark out distances between small villages and country towns in earlier days.
The sculptures are made from cast concrete and use patterns that represent wheat stalks cut from compressed fibrous cement, painted in the colour of wheat.
Read more
Read less
Disabled access available, contact operator for details.