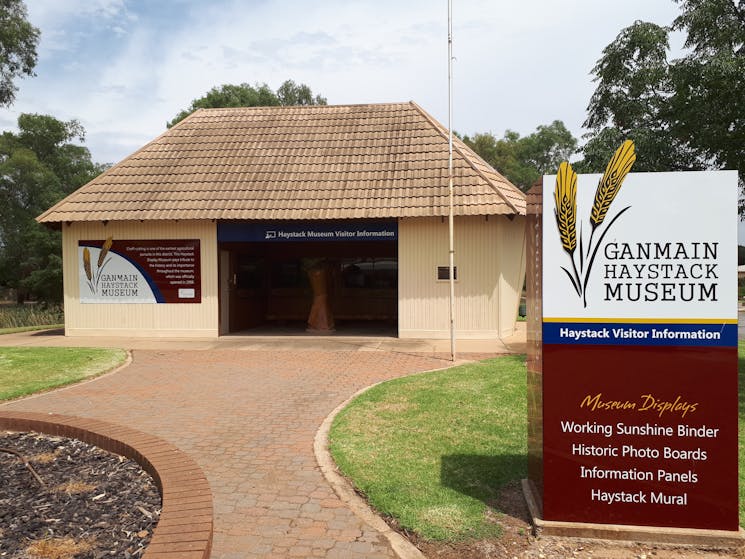 Ganmain Hay Display Centre
Overview
The Ganmain Haystack Museum is an open display and can be accessed at all times. Known as the Sheaf Hay Centre of Australia, the region produces some of the finest chaff in the land by using…
The Ganmain Haystack Museum is an open display and can be accessed at all times. Known as the Sheaf Hay Centre of Australia, the region produces some of the finest chaff in the land by using harvesting methods that are centuries old. A rare glimpse of the heritage trades of sheaf hay stooking and stack building can still be seen in the district.
The display includes a working binder, a mural, photographs and a variety of information panels. The newest addition to the museum is the touch screen monitor which displays old films and photos of "The hay industry glory days".
Caters for people who use a wheelchair.
Caters for people who are deaf or have hearing loss