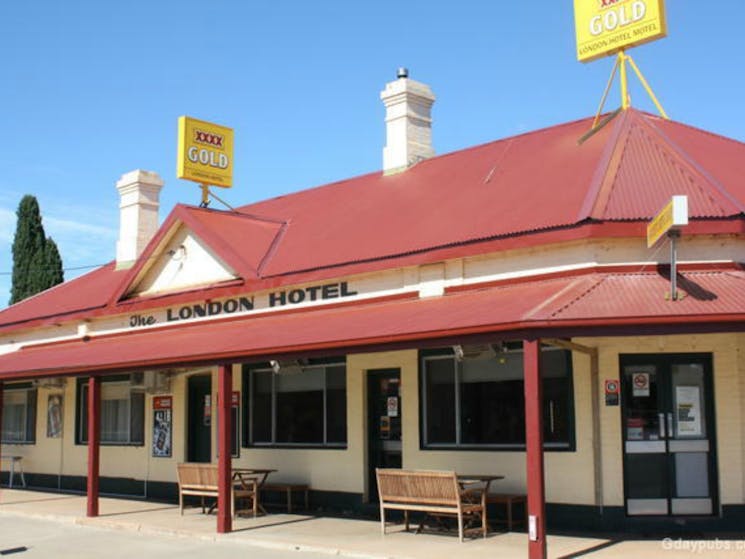 The London Hotel Motel
Overview
The London Hotel is a family friendly hotel, conveniently located on the corner of the Burley Griffin Highway and just seconds from the Newell Highway. SIx icy cold beers are available on tap, the…
The London Hotel is a family friendly hotel, conveniently located on the corner of the Burley Griffin Highway and just seconds from the Newell Highway. SIx icy cold beers are available on tap, the modern bistro boasts an extensive menu and they can cater for any occassion.
Two styles of accommodation are offered at The London; there are seven motel rooms and five hotel rooms. Both styles have been recently refurbished with beds, carpet, blinds and fresh paint.
The motel rooms offer split system air-conditioners, flat screen televisions, bar size fridges, en suite bathrooms and a wardrobe, as well as tea and coffee making facilities and a toaster. Two of the rooms inter-connect.
Hotel rooms are basic and offer fans and heaters as well as cupboard space. There are ladies and men's bathrooms that are shared between the five rooms.