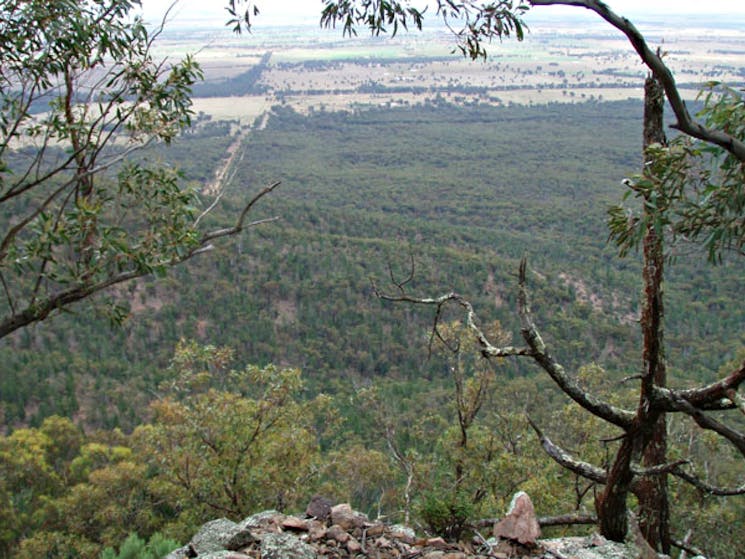 Burrabadine Walking Track
Overview
Burrabadine walking track is a four kilometre return walk in Goobang National Park, located near Greenbah campground. It's a bush walk that is guaranteed to get your heart rate up, and the compelling…
Burrabadine walking track is a four kilometre return walk in Goobang National Park, located near Greenbah campground. It's a bush walk that is guaranteed to get your heart rate up, and the compelling scenic views from Burrabadine Peak at the end will definitely make it worth the effort.
The track is clearly marked and easy to follow, leading you to the peak through a diverse and eye-catching range of vegetation. In springtime, when the wildflowers are in full bloom, the views over the surrounding farming country are spectacular.
The walk takes you from Sawpit Gully fire trail, south of Greenbah campground to the top of Burrabadine Peak on the Herveys Range.
**To keep visitors safe ALL camping in NSW national parks now requires a booking. For day visitors, please plan ahead and visit outside of peak periods (11am and 2pm). Check park alerts and visit COVID-19 updates for more information before visiting any park – www.nationalparks.nsw.gov.au **