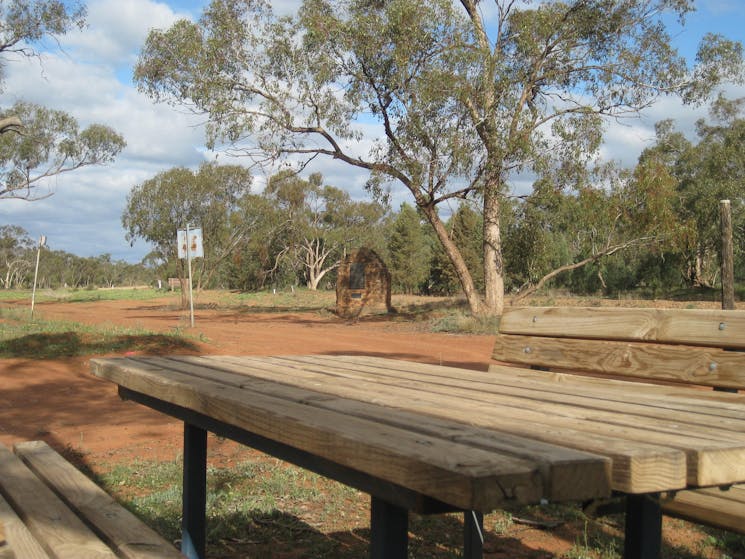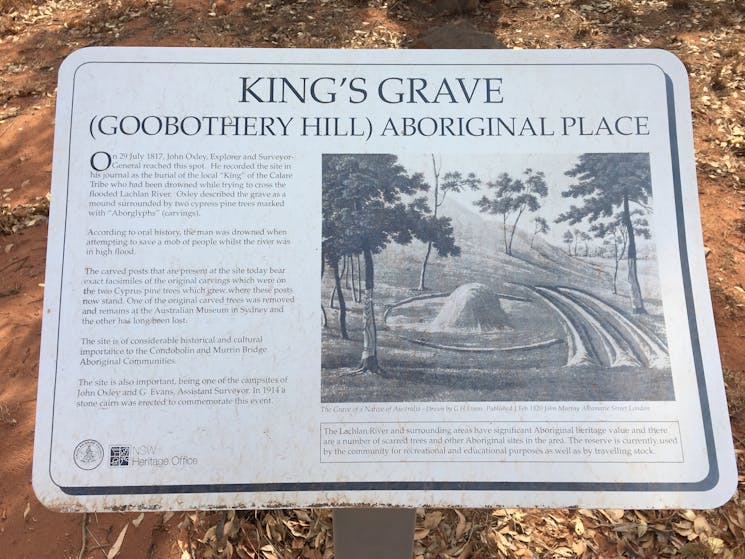 Kings Grave - Goobothery Monument
Overview
Goobothery Monument or Kings Grave is between Condobolin and Euabalong on the Lachlan Valley Way. Surveyor-General John Oxley documented Kings Grave on 29 July 1817 on his return journey when…
Goobothery Monument or Kings Grave is between Condobolin and Euabalong on the Lachlan Valley Way. Surveyor-General John Oxley documented Kings Grave on 29 July 1817 on his return journey when exploring the Lachlan River. This site is a sacred burial site of an Aboriginal chief who drowned while crossing the river in a flood.
On the 21 July 1913 (96 years later) Edmund Milne and a party of men located one of the carved trees still intact and the lower portion of the other. The two carved trees were removed and relocated to the Australian Museum in Sydney and a stone cairn and replica posts were erected to commemorate the Oxley expedition and the discovery of the sacred site. Today the site is over 194 years old.
Read more
Read less
Does not cater for people with access needs.