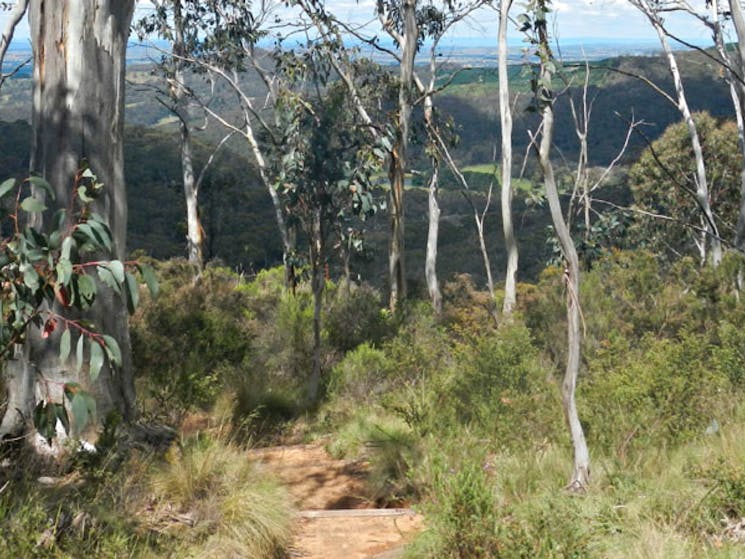 Mount Towac Walk
Overview
Mount Towac walk takes you on a short trek to Towac Peak, where you'll enjoy a panoramic view of Mount Canobolas State Conservation Area and the surrounding countryside. Gentle breezes caress the…
Mount Towac walk takes you on a short trek to Towac Peak, where you'll enjoy a panoramic view of Mount Canobolas State Conservation Area and the surrounding countryside.
Gentle breezes caress the old eucalypts which dwarf you along the path and the rare lichen clinging to the volcanic rock makes this walk a charming one. The absence of facilities along the way will make you feel as though you're the first person to walk along this delightful track.
This short walk starts from the Gum Ridge fire trail. A little further along Towac Road, you'll find Towac picnic area; a simple and pleasant place to spread out a picnic rug if you have time.
**To keep visitors safe ALL camping in NSW national parks now requires a booking. For day visitors, please plan ahead and visit outside of peak periods (11am and 2pm). Check park alerts and visit COVID-19 updates for more information before visiting any park – www.nationalparks.nsw.gov.au **